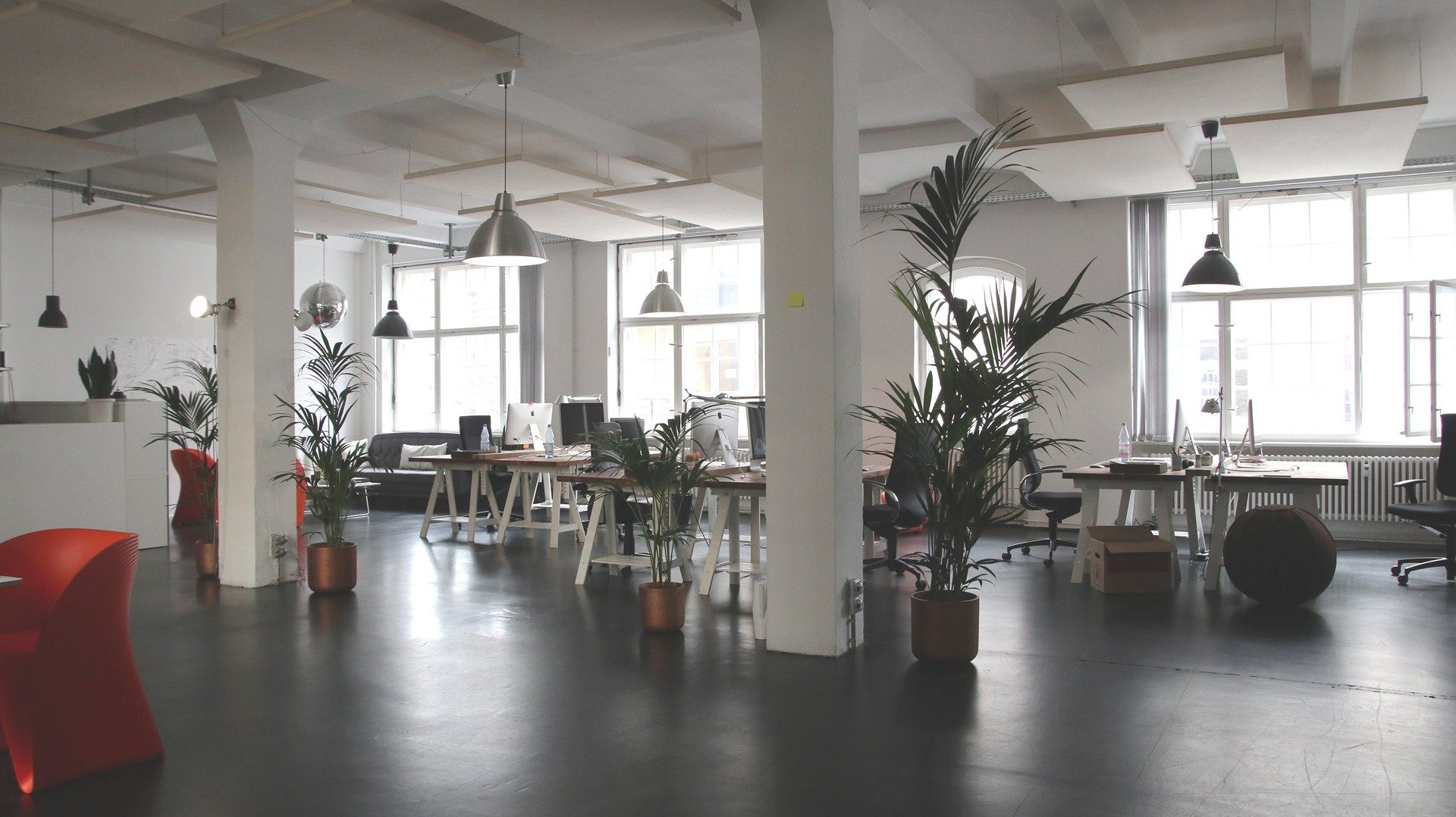 We Clean Manhattan Offices of All Types
Unmatched Office Cleaning for Any Layout
Each Manhattan workspace is unique, and SanMar cleans them with outstanding service. We're highly regarded for the best office cleaning NYC has to offer for every floorplan, no matter how larger or small. Our professional office cleaners have experience with everything from open-plan layouts and team-cluster spaces to classic cubicle floor plans and private rooms.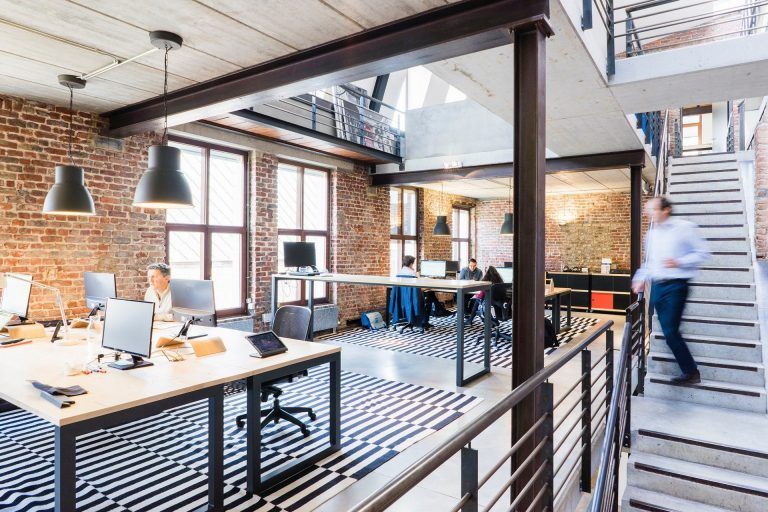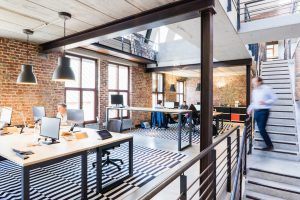 Also, we specialize in cleaning co-working spaces. To all of these, we bring efficiency and effective methods that respect your budget while producing excellent results. When it comes to Manhattan office cleaning contractors, we're among the highly rated and reliable.
Our SanMar approach is to eco-clean offices with highly effective methods and products that are environmentally responsible. It's a formula for success that's based on our people and equipment. Our dedicated professionals are knowledgeable are well-trained and equipped with the most advanced implements and products. We are years ahead of janitorial services still cleaning offices with outdated string mops and zone-cleaning methods. If you observe your current contractor using old fashioned techniques and equipment, it's time to step up to something better. Regardless of your office type, we'll clean it better from the first day we're on site. Not many NYC commercial cleaning services are on par with our outstanding quality and favorable client reviews.
Adaptability and Teamwork Make Our Janitorial Service Unique
What is the best office cleaning service in New York City? It is one that cleans equally well in any office floorplan or layout. At SanMar, we are adaptable and flexible with no sacrifice of quality or increased cost. It means we can handle everything from contemporary open spaces to walled-in historic workplaces.  For example, start-ups and technology providers are well-known for open-plan interiors environments.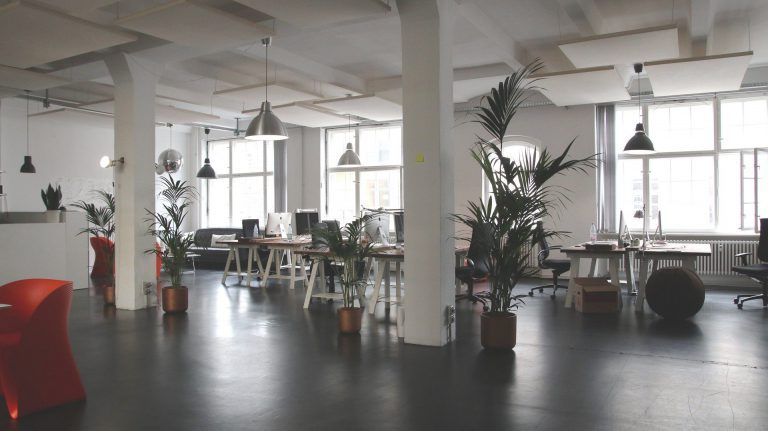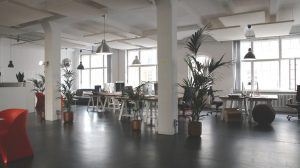 Because of these layouts, they need skilled and effective janitorial service. These configurations, with their higher density and heavier use patterns, demand a more thorough daily service than might be required for a lower density floor plan. With shared elements everywhere, disinfecting protocols can be necessary. Examples are keyboards, telephones, and shared countertops that need to be carefully wiped down daily.
Floors are of significant importance because they are so visible, and it doesn't matter whether or not they are carpeted or hard surfaces. Also, in these open floorplans, above-the-floor cleaning takes on added importance because all elements are used by many. It means desktops, reception areas, and conference tables require frequent once overs to keep them as clean as can be. With many people today, having allergy and asthma symptoms, the need to eradicate dust has become a higher priority for office janitors. The use of HEPA higher-filtration vacuuming equipment can make a significant improvement — also dust attracting flat mops and wiping cloths.
How Do You Effectively Clean Any Office Floorplan?
Use team-cleaning methods to improve efficiency
Make above-the-floor cleaning a priority for shared areas
Follow checklists that include floor care/mopping, dusting, wiping, sanitizing, and vacuuming
Identify high-traffic areas for extra daily service
Adapt methods to suit individual offices, regardless of their layout
We Clean Cubicle Office Layouts with Consistency and Thoroughness
Cleaning office cubicles in New York City requires thoroughness and attention to detail. Many co-corkers heavily use the higher-traffic and dense workspaces, and they accumulate dirt, dust, and fingerprints. Janitorial service daily is the best plan to ensure clean, healthy, and comfortable spaces for everyone.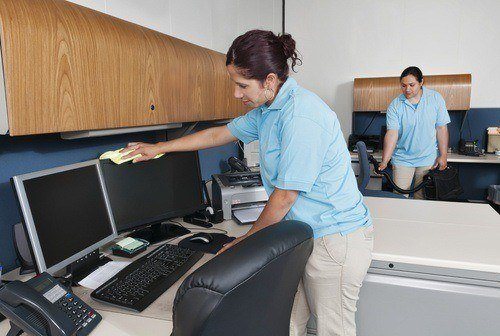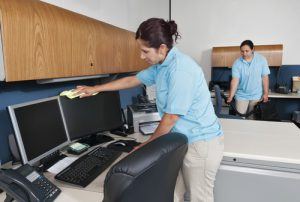 It's a given that shared areas and equipment are more prone to accumulate dust and fingerprints more quickly. Our SanMar method of wiping them down every time floors are cleaned, and trash cans emptied ensures a floor-to-ceiling clean that is noticeable to all. It takes an expert crew always on the lookout for common elements in need of dusting and disinfecting. For us, being extra thorough and assuring your satisfaction are our most essential goals.
Keeping in close touch with clients, agreeing on thorough checklists, and having our supervisors present on-site are among the ways we make an improvement compared to competitors. It allows us to clean cubicle offices with consistently superior results. Not many NYC office cleaning contractors can equal SanMar's top-rated service. Looking at each client and office uniquely means we take a genuine interest and more clearly understand what needs to be done.  It's an approach rooted in a complete desire to ensure complete client satisfaction. Our expert janitors understand you need a clean and healthy office to keep everything at peak performance — from employee productivity to client satisfaction. If you'd like to find out more about our cleaning service for your type of office, please contact us using this online form or call us at (917)-924-5590 today.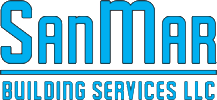 https://www.sanmarbuildingservices.com/wp-content/uploads/2019/07/architectural-design-architecture-ceiling-380768.jpg
1078
1920
admin
https://www.sanmarbuildingservices.com/wp-content/uploads/2016/06/sanmar-logo-300x159.png
admin
2020-01-25 19:12:15
2023-02-26 06:41:39
We Clean Manhattan Offices of All Types