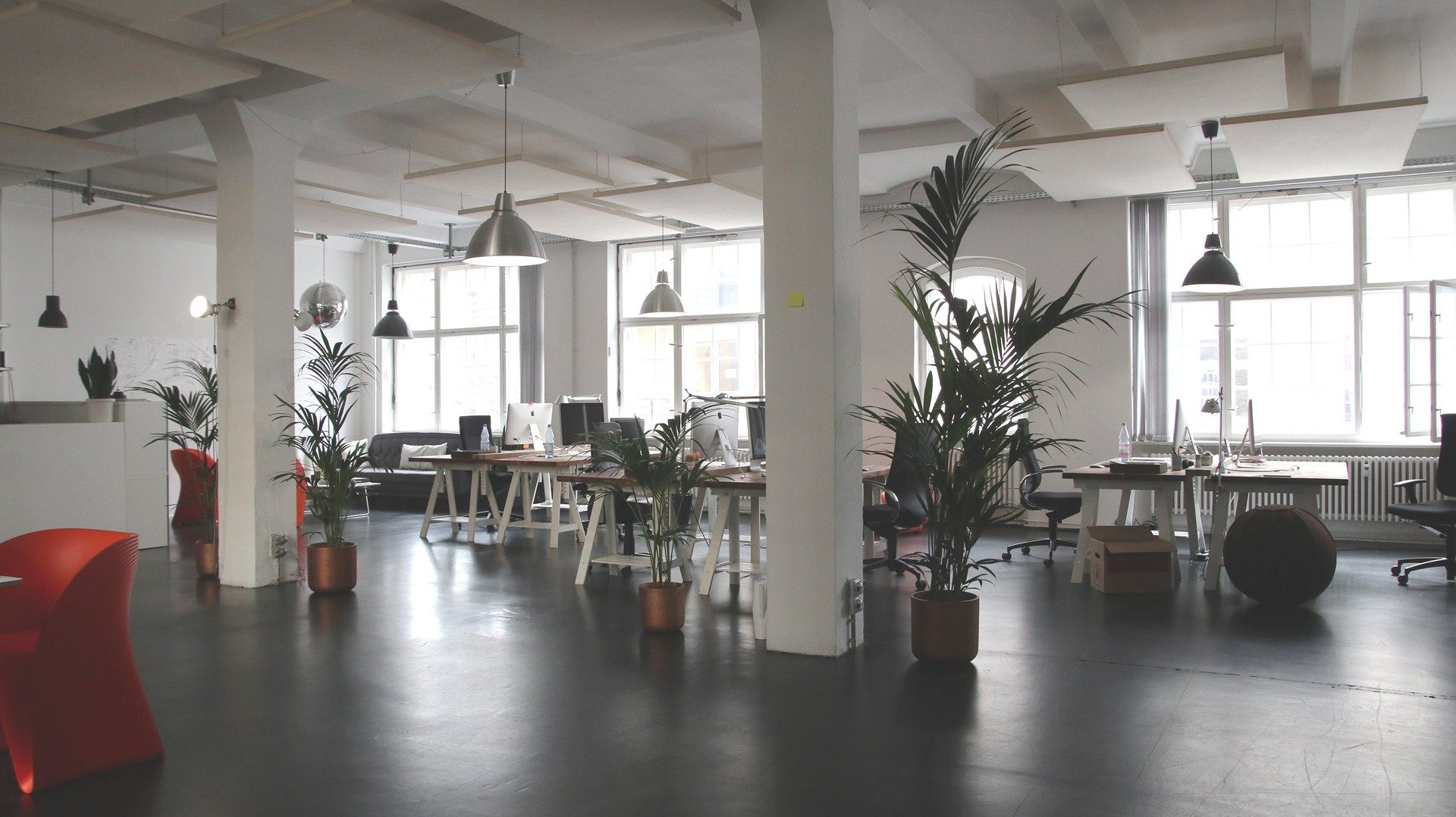 Is Weekly or Daily Office Cleaning Right for You?
No two offices are alike — and everyone wants clean surroundings. Therefore, it's important to find out whether or not your company needs a weekly or daily office cleaning service. Generally speaking, when more people are present it means more dust and dirt. But it's not always that simple. The type of work that goes on at your office and even its location can impact how quickly it needs janitorial service.
Cleaning for medical and dental offices is much different than it is for corporate workplaces. Image-driven companies like fashion designers and architects may have much higher expectations for cleanliness and perfection than a general business office.
If restrooms or a lunchroom are located within your office space, it nearly always necessitates daily cleaning. Companies with shared restrooms maintained by their building landlords may be able to choose weekly service. Whichever schedule you choose, it's essential to agree on a checklist with your cleaning contractor so that everything you expect will be taken care of on each cleaning visit. Trash removal is another consideration and unless someone on your team will take responsibility, it may mean you need daily service. Only emptying the trash weekly would be seen an unsatisfactory in most companies — clean offices boost employee morale.
Daily Office Cleaning is the Best Option for Many Companies
Keeping offices clean for the comfort and benefit of all often means daily cleaning service is the best option. When a trained crew is on-site every day and directed by a thorough checklist, you'll see the most consistent and satisfactory results.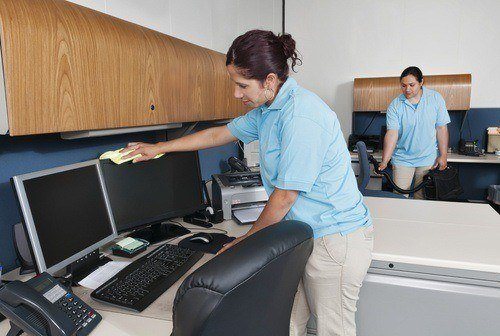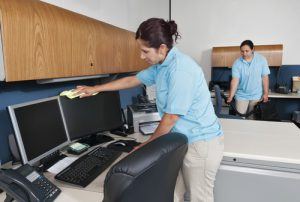 Trash will be removed, restrooms cleaned and sanitized, and general office cleaning like floorcare and dusting will be their most consistent. Also, daily service prevents dirt from ever accumulating, so you'll have well-maintained surroundings at all times. It's not to say that weekly service is ineffective, but it's not possible to maintain the same consistency with longer intervals between visits.
The sanitizing and disinfecting needs of medical and dental offices means they require daily cleaning. But taking a step beyond the essentials, it's important that every area is kept equally spotless. Patients entering medical facilities have peace of mind when the surroundings are clean throughout. First impressions mean a lot and therefore even reception areas need to be carefully cleaned and maintained daily. Also, having a cleaning service that pays attention to details makes all the difference, and at SanMar we are perfectionists. Our office cleaning clients never need to ask twice — no matter what they request, we'll get it done right and do it consistently.
Weekly Cleaning Service Works for Quieter and Smaller Offices
Smaller general offices with a staff of no larger than 10 or 12 and limited visitor traffic may be able to be well-served by weekly cleaning service. It also usually requires someone from your staff to handle daily trash removal and also a situation where the building landlord takes responsibility for restroom cleaning, which needs to be done daily.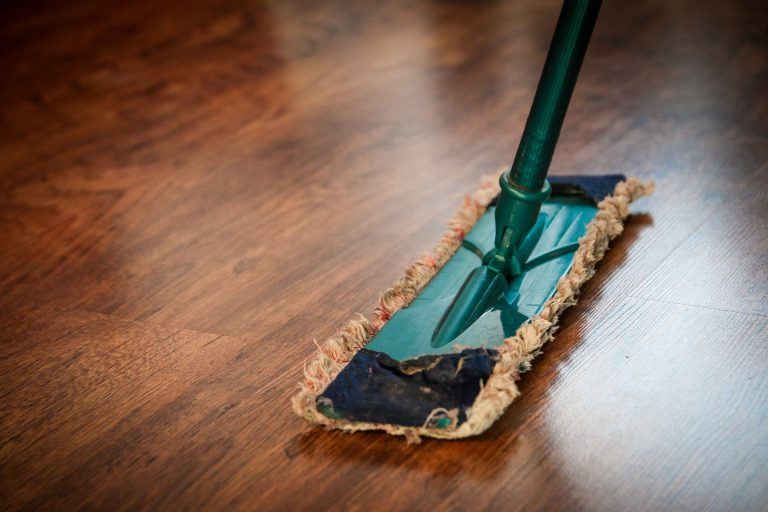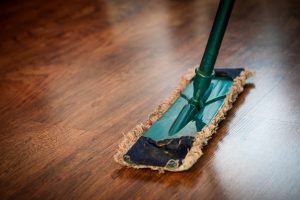 With light traffic and a small employee group, weekly cleaning can be sufficient for floorcare, reception areas, and light dusting. To maintain a clean workplace with weekly janitorial service,  you'll need a commitment from all to do their part and be helpful about maintaining a clean and tidy office.
Periodic deep cleanings where more is addressed may be a good complement to weekly office cleaning service. Scheduled on either a three- or six-month schedule, deep cleanings can eradicate all dirt and dust so that the weekly service can be more about maintaining a clean interior. It's also helpful when there are intervals between your janitorial service appointments to do simple things like changing your HVAC filters routinely and keeping doors and windows closed. Dirt and dust that need to be swept and mopped up have entered your premises one way or another. If you take some simple steps to keep them out, it goes a long way toward keeping your office cleaner.
SanMar Provides Daily or Weekly Service At Your Request
Whenever you need us, we'll be there. At SanMar Building Services, we pride ourselves in proving outstanding service to our clients, no matter when they need us. We're flexible with scheduling and able to work around your hours, no matter when they may be. Our trained and experienced office cleaners are licensed, insured, and bonded to give you peace of mind. We're among the best New York City office cleaning companies and completely devoted to your 100-percent satisfaction. We're easy to reach and always available to provide free, no-obligation estimates.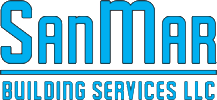 https://www.sanmarbuildingservices.com/wp-content/uploads/2019/07/architectural-design-architecture-ceiling-380768.jpg
1078
1920
admin
https://www.sanmarbuildingservices.com/wp-content/uploads/2016/06/sanmar-logo-300x159.png
admin
2020-02-14 00:13:07
2023-02-26 06:41:38
Is Weekly or Daily Office Cleaning Right for You?