NYC Coronavirus Cleaning and Disinfection
Provides professional coronavirus (COVID-19) cleaning and disinfecting in NYC.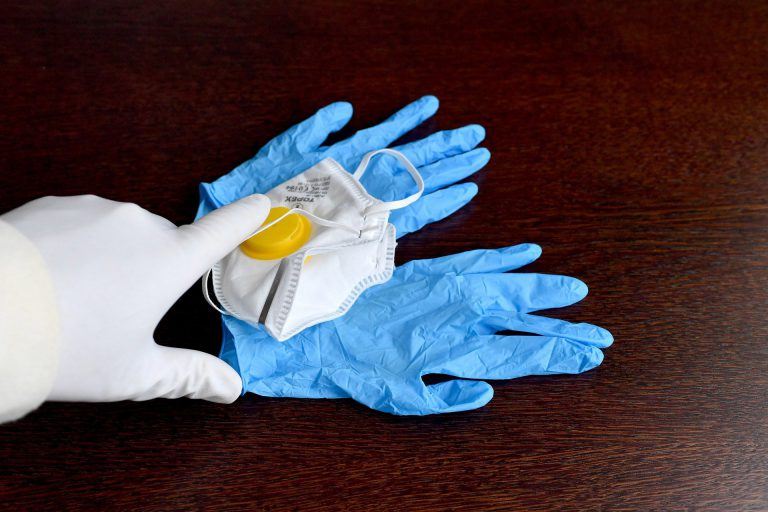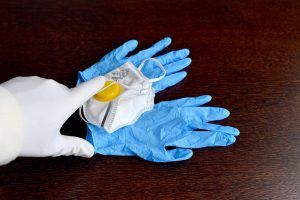 The global coronavirus (COVID-19) pandemic has created an unprecedented need to protect people from infection by removing potential contamination. When an infected person has been present, it creates a biohazard situation that lasts for up to a week if not properly cleaned and disinfected. At SanMar Building Services we're recognized leaders in New York City for biohazard and infectious disease remediation, including coronavirus disinfection. Our specialized commercial and NYC office cleaning is available 24/7, with daily protective service or emergency calls in the event of a confirmed case or outbreak.
SanMar Building Services comes under the "Emergency Services Sector" in the Hazardous Materials category. The sector covers "workers who conduct a range of operations and services that are essential" and specifically "workers who support hazardous materials response and cleanup." (Dept. of Homeland Security)
HOW DO WE CLEAN CORONAVIRUS AND REMOVE CONTAMINATION?
Effective Coronavirus Disinfecting Methods
Use CDC and EPA approved hospital-strength disinfectants with broad-spectrum kill abilities
Clean and disinfect all permanent interior elements; properly dispose of biohazard waste
Work in personal protective equipment (PPE) and face respirator masks at all times
Adhere to a strict coronavirus protocol for equipment, trucks, and disposable items
Disease outbreak with coronavirus is a hazardous situation and we understand how to help protect employees, customers, and guests who must enter your building. While we are available for emergency coronavirus (COVID-19) cleaning service in NYC, the wiser approach is to arrange for daily disinfection and sanitizing. Preventing the spread of the virus or an outbreak is in everyone's best interest. Check our most recent blog post with answers to the most frequently asked questions about disinfecting coronavirus in your building.
Frequently Asked Questions About Disinfecting Coronavirus
We Provide Coronavirus Cleaning and Disinfecting Service in NYC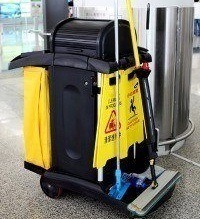 SanMar provides highly effective coronavirus (COVID-19) disinfecting service in New York City metro area — all of NYC (Manhattan, Brooklyn, Queens, Bronx, Staten Island) as well as Long Island and Westchester County, northern NY and southern CT. Our techniques include viral spraying treatments and the use of highly effective sanitizing cleaning products that also eco-friendly. Anti-viral and anti-bacterial disinfecting sprays are effective against coronavirus (COVID-19), influenza (flu), norovirus, bacteria including staphylococcus, MRSA, as well as mold and mildew.  All of the products we use offer an outstanding level of germ-killing and protection.
When you hire us, our team provides all labor and material (disinfecting products) to perform anti-viral cleaning services throughout your building. We use EPA and CDC recommended products known to disinfect and kill COVID-19. Products are sprayed on to durable surfaces and wiped on to more sensitive areas such as electronic devices. We clean and sanitize all building areas with a focus on high-traffic areas, shared surfaces, and common elements (handles, doors, handrails, etc.). We also may treat some areas with high-temperature steam to disinfect.
Our Experience and Quality Give You Peace of Mind
As we together confront the immediate disinfecting needs brought about by the novel coronavirus (COVID-19), there is peace of mind in working with an experienced contractor like us. SanMar Building Service is an established New York City commercial cleaning service with a long track record of success. Long before coronavirus, we were cleaning and disinfecting medical, dental, and long-term care facilities, NYC offices, retail stores, restaurants, schools, and many more. We are known for impeccable quality and meticulous service always with our customer's needs in mind.
We assure the thorough disinfecting and sanitizing of all areas in your building. It includes behind-the-scenes areas which can include kitchens, laundry facilities, restrooms, etc. Our trained, skilled, and experienced technicians are ready to thoroughly sanitize your building for the health and safety of all who enter. We're always on the leading edge and work with effectiveness and best practices. We don't cut corners and we come prepared. Not many NYC coronavirus cleaning services can match SanMar's quality and effectiveness. We're pleased to give free, no-obligation quotes and discuss your needs anytime 24/7.