NYC Coronavirus Cleaning and Disinfection Service
Clean and Disinfect for COVID-19 for the Safety and Comfort of All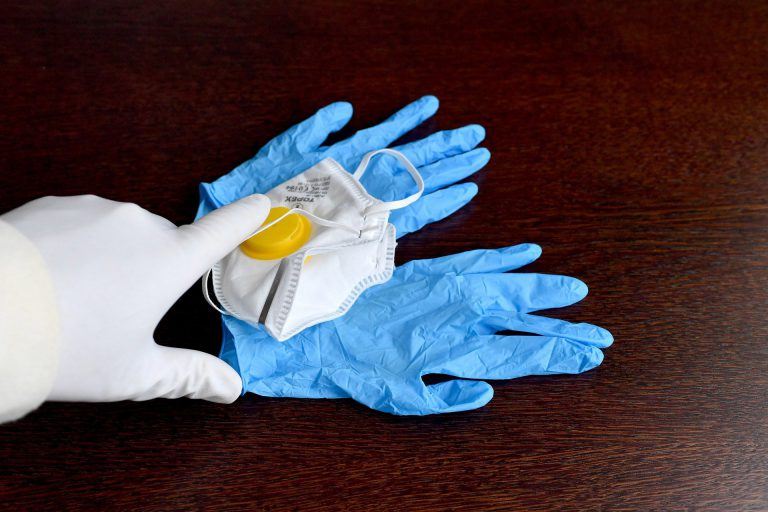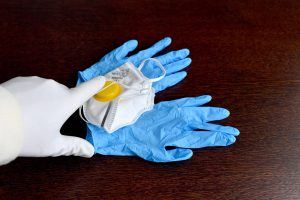 Life after the pandemic means living with the coronavirus (COVID-19) indefinitely, with seasonal flare-ups expected even as people continue to be vaccinated. It means operators of any publicly used space may need anti-viral cleaning and disinfection on short notice, and we're ready to help.
SanMar Building Services provides one of New York City's most effective coronavirus cleaning services, emphasizing safety and peace of mind.
Our people are experts at anti-microbial cleaning and come with the right products and know-how to clean and sanitize for pathogens of all kinds, including COVID-19.
Throughout the pandemic, we served our disinfecting clients without interruption as part of the "Emergency Services Sector" Hazardous Materials Category. The Dept. of Homeland Security established it and classified companies like ours as essential services workers supporting cleanup and response to hazardous materials.
Coronavirus Disinfecting Requires a Methodical Approach
Eliminating Coronavirus Contamination: How Do We Do It?
As we all learned during the peak pandemic years, COVID-19 is highly contagious. It is most easily spread by tiny aerosol droplets when infected people cough or sneeze. But it also lives on contaminated surfaces where it can exist for more than two weeks.
Besides keeping social distance and quarantining anyone with an active infection, working with an experienced biohazard disinfection cleaning contractor matters so much, especially in New York City.
The difference between SanMar Building Services and other contractors is our people. They follow OSHA Regulations when cleaning and use state-of-the-art methods for COVID-19 cleanup and disinfection. It's all part of our commitment to providing the best coronavirus cleaning NYC offers.
Now that more is known and understood, our biohazard cleaning specialists follow the CDC's recommendations for virus cleaning best practices. They cover all aspects of decontamination against harmful pathogens.
We're also up-to-date on the safest and most effective EPA-registered products for sanitizing and disinfecting. As requested, we clean and remediate office buildings for COVID-19 throughout the New York City metro area.
Frequently Asked Questions About Disinfecting Coronavirus
Our Goal: Providing NYC's Best Coronavirus Cleaning Services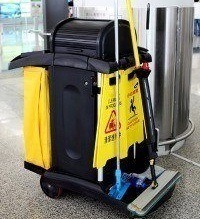 COVID-19 spreads rapidly and easily in densely populated areas, which explains why NYC was among the world's first hot spots. Since those first days, we've been a leading provider of coronavirus disinfecting services to all areas. They include the five boroughs (Manhattan, Brooklyn, Queens, the Bronx, and Staten Island) along with Long Island, Westchester County, northern New Jersey, and southeastern Connecticut.
Another meaningful way we're different is our commitment to safe, healthy, eco-cleaning practices. We use products with modern formulas that are highly effective yet safer for people and the earth — they kill COVID-19 on contact.
Providing specialized anti-viral cleaning services requires a commitment to training and knowledge. We must sanitize the right areas to be effective. They include high-traffic and shared workspaces and common elements like switches, keyboards, receivers, handles, and buttons.
After You Call Us, There's Nothing More to Do
When you let us provide commercial disinfecting service for coronavirus and other pathogens, there's nothing more for you to do. You can focus on your work and customers with us on the job. Our many satisfied clients and track record of experience give you added confidence.
You'll find our people at work daily sanitizing and cleaning offices in NYC, medical and dental facilities, stores, restaurants (and their kitchens), schools, fitness centers, and long-term care facilities. We bring professionalism and dedication to every client as we clean away COVID-19 pathogens.
Our team is extra thorough in its approach.
We'll disinfect throughout your premises until every area on our checklist is serviced – we'll share checklists, and you can add/delete areas as desired. The point is to reach every contaminated surface and ensure it is cleaned and sanitized to protect all who enter.
We also follow the latest methods and protocols, such as time-saving team cleaning that improves efficiency and lets us do more for your budget.
Few NYC coronavirus cleaning services match our effectiveness and competitive pricing. We're pleased to give free, no-obligation quotes and discuss your needs anytime, 24/7.