SanMar is available for cleaning in New York City and the metro area, 24 hours a day, 7 days a week
SanMar is famous for providing the best office cleaning NYC has to offer. But more broadly, we are a uniquely effective commercial cleaning service providing exceptional cleaning for offices, retailers, restaurants, and medical facilities. We are licensed, bonded, and insured, and our office cleaning services in NYC are second to none. We are available to clean daily, weekly, monthly, or for a one-time cleaning.
Contracting with SanMar will instantly bring you a cleaner working environment no matter what sort of business or needs you may have. Our expert team of office, retail, and restaurant cleaners is dedicated to making sure our clients are 100% satisfied — and if you need medical office cleaning our aseptic sanitizing services and protocols are second to none. The proof? Our many long-time clients give us five-star reviews and recommend us to new companies.
If you're currently taking proposals for commercial cleaning services, we hope you'll let us show you how SanMar provides NYC's best cleaning services for offices, retail stores, restaurants, and medical facilities. We want you to feel happy, healthy, and secure in a spotless and sparkling interior environment.
Call SanMar Today for a Free Cleaning Quote (917)-924-5590 or Contact Us Online
Why Choose SanMar for Your Commercial Cleaning Needs?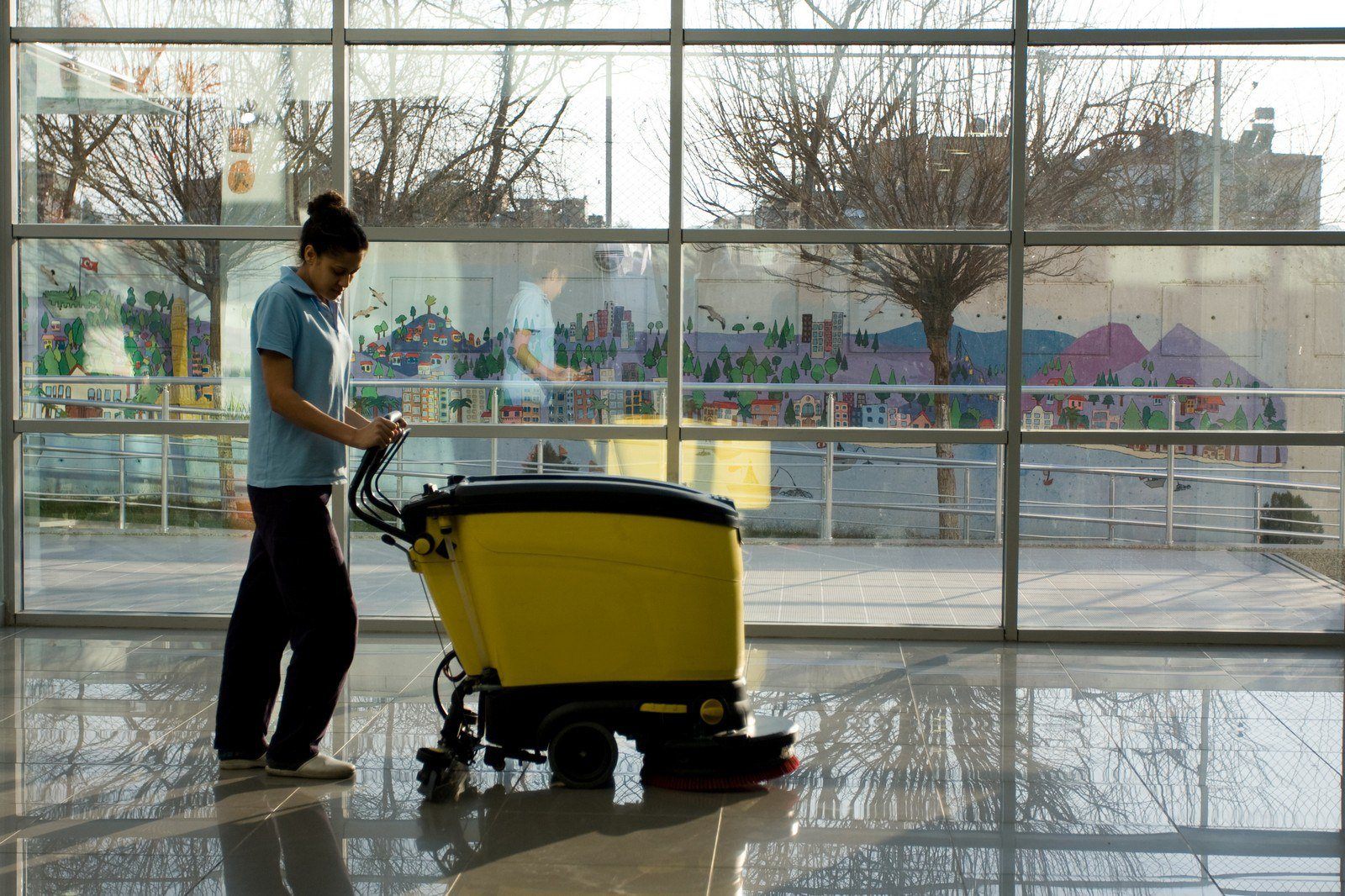 SanMar has been in business for more than 20 years and has established itself as one of the best commercial cleaning services New York City has available. We are licensed, bonded and fully insured, and our founders and staff are dedicated to consistently providing outstanding results backed up by exceptional service. Many of our team members and clients have been with us for years, and we are proud of the trusted relationships we have developed over the years.
We Value Our Clients, and Clean According to a Specialized Plan Developed to Meet Your Individual Needs
While some of our competitors might follow a one-size-fits-all approach, we are office, restaurant, retail, and medical office cleaners with a unique work plan for each client. It means we analyze your specific needs before starting to work, and then stay in close touch to be sure the service we're providing meets and exceeds your expectations. When you reach out to talk with us, you'll be in direct contact with owners and managers who will be concerned and attentive to your needs. We're always available to speak with you, and we enjoy knowing and working with our clients.
Our equipment is state-of-the-art, and this means everything from the safest and most effective Eco-friendly cleaning chemicals that also are environmentally responsible to the newest flat mops, microfiber cloths, and high-filtration vacuum cleaners. Producing clean and sparkling results doesn't happen by accident, and we invest in our business and clients to stay ahead of the curve. We're flexible with scheduling and always willing to work around your hours. Pricing is fair and competitive, and we take special care to maintain your interior environment and facilities to the highest professional standards.
The Benefits of Outsourcing Your Office and Commercial Cleaning
High-performance cleaning teams, guaranteed results, state-of-the-art equipment
Eco-cleaning products to protect the environment and safeguard health
Guaranteed results, thorough checklists, consistent service.
Sanitizing and disinfecting protocols for restrooms and food service areas
Efficient team cleaning methods maximize results and lower costs
We Provide Part-time Janitors and Contract Cleaning Professionals
Call us today at (917)-924-5590 and for a free quote.  Our professional contract cleaners are highly trained and equipped with the latest cleaning products and equipment. When you call, we answer the phone, and you will speak with our owners and management, not a voice machine or answering service. Or contact us by email or through our contact page. We are proud to maintain a personal connection with every one of our clients — and we are always available to give quotes and estimates for new service.
We provide both commercial and residential building cleaning – and don't worry – we supply our own equipment!