We Clean Dentist Offices
with an Effective Aseptic Method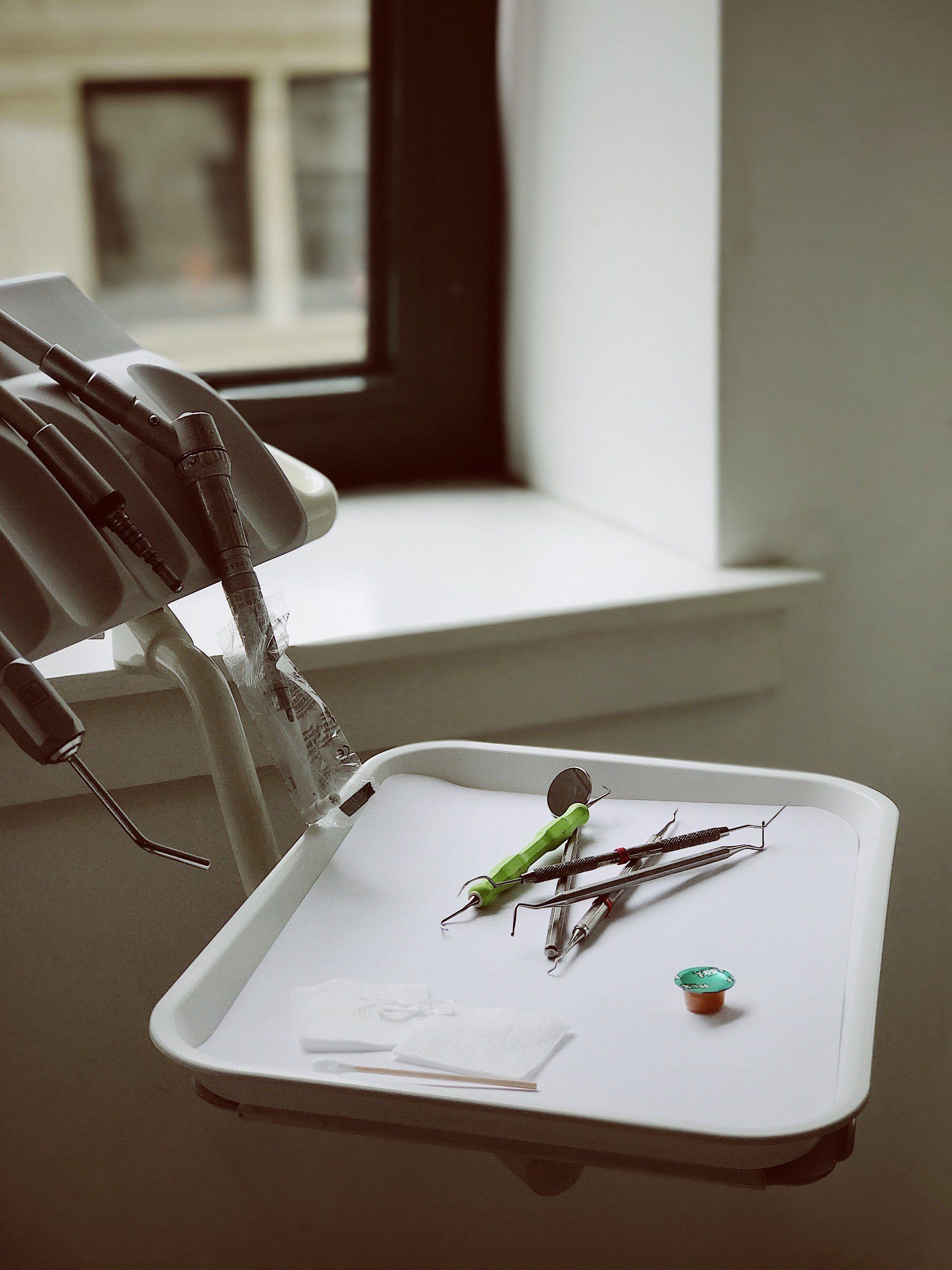 SanMar provides excellent cleaning service for dentist offices in New York City with a service that is superior to others. Our expert team will expertly handle your dental facility cleaning needs from dentist's offices and oral surgery centers to periodontal clinics and laboratories. At SanMar, we strive to offer the most effective dental office cleaning NYC has available. We will enhance the sanitation standards at your facility and improve the results you see daily.
Our long list of satisfied clients rave about our service and often are kind enough to recommend us to others. If you're currently searching for someone to clean your dentist office contractors, we would like to show you how SanMar's cleaners have the highest standards. They provide outstanding service daily to the dental, periodontal, and oral surgery facilities we clean. Our pricing is competitive, we are flexible with cleaning hours, and our management always is available to answer your questions and requests.
Our partnerships with dental professionals allow us to clean dentist offices to prevent the spread of Healthcare Acquired Infections (HAIs). We emphasize advanced aseptic techniques in dental clinic cleaning. Our service is aligned with the guidelines, standards, and recommendations set by both the CDC (Centers for Disease Control) and professional organizations representing the dental and medical professions.
Dental Facility Cleaning
By Well-Trained Professionals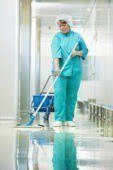 Our specialized dental office cleaning services are provided by trained professionals who understand dentist practices, oral surgery centers, laboratories, and periodontal clinics. We follow New York City regulations on cleaning for dental facilities, and our people have a basic understanding of microbiology and the chemistry of cleaning solutions. It means our SanMar's professionals know the required methods to clean your dentist's office. We will follow approved aseptic cleaning protocols to reduce risks for Healthcare Acquired Infections (HAIs). Our trained crew will work to identify and properly clean critical control points at your facility that might transmit HAIs.
As part of their preparation, our professional cleaners study and undergo hands-on practice in a dental or medical environment. The knowledge gained prepares them to be professional environmental service providers. Our people understand the importance of these aseptic cleaning principles to help reduce the risk of HAIs
Air-borne pathogens — surface cleaning, air disinfecting
Blood-borne pathogen — surface and equipment cleaning
Products for disinfecting
General aseptic cleaning procedures
The basics of microbiological disinfecting
Precautions to be taken universally
Personal protective equipment
SanMar's Aseptic Dental Cleaning Uses the Best Methods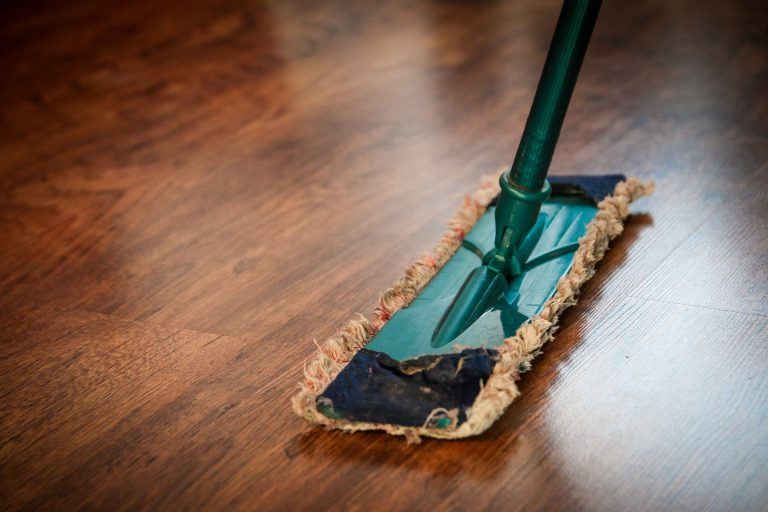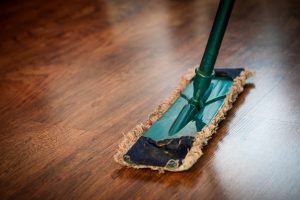 The SanMar dental cleaning protocol works to maintain a sanitary environment for patients, visitors, and the staff while working to safeguard against HAIs with effective surface hygiene. It means an equal emphasis on floors and surfaces with practical methods and attention to detail. Expert cleaning can play a role in reducing healthcare-associated infections, which affect two million people annually.
Our team removes biological contaminants from the interior environment and surfaces of equipment to reduce and prevent the transmission of microorganisms among patients, dental-care workers, and visitors. We take pride in our work and have a genuine concern for patients, visitors, and staff alike.
Our team members take the technique of aseptic cleaning very seriously. It is the foundation of SanMar's process to assure the best dental and periodontal facility cleaning. We use advanced cleaning equipment and work only with the safest and most effective sanitizing eco-friendly cleaning products. Our protocols include:
A color-coding method with cleaning implements to avoid cross-contamination
Microfiber cleaning cloths and mop heads for optimal soil and matter removal
Flat-mops to improve surface contact, increase soil removal
Hospital-grade disinfectant cleaning products for the highest efficacy
High-filtration HEPA vacuum equipment for better air filtering
Cleaner Dental Interiors from an Expert Cleaning Contractor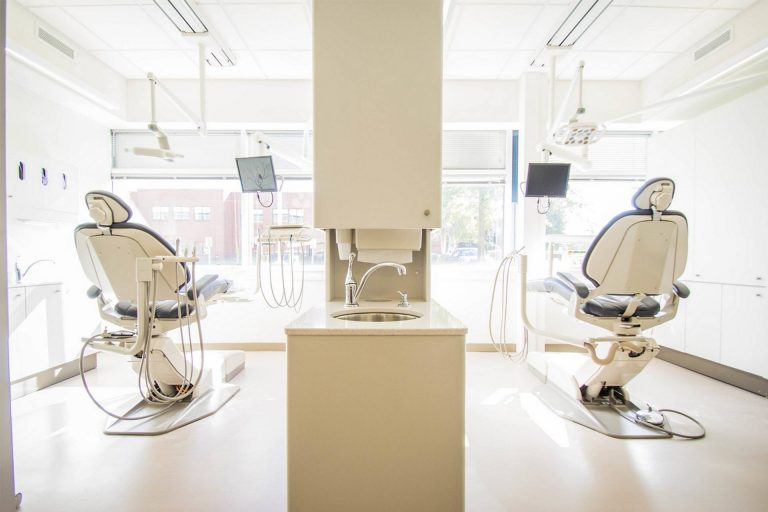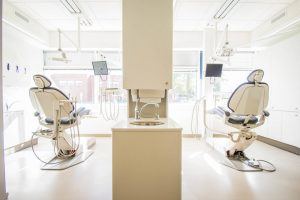 Our well-trained cleaning crews handle dental and medical office cleaning with aseptic methods to go beyond what they would provide in a standard work environment. Environmental Services (ES) cleaners have had specialized training and education to learn critical versus non-critical cleaning and disinfecting protocols. They arrive outfitted in personal protective equipment (masks, gloves, and gowns) if working in areas where surfaces may be contaminated with infectious microorganisms. Also, our cleaning protocols call for the use of the Environmental Protection Agency (EPA)-approved, hospital-grade disinfecting, and sanitizing products. They will be applied to all surfaces that may be contaminated.
Aseptic dental facility cleaning instantly reduces microbial levels on tables, chairs, equipment, phones, door handles, light switches, remote controls, and computer keyboards. In examination and treatment rooms, we clean patient chairs, instrument trays, x-ray machines, countertops, as well as high-touch areas on doors, cabinets, and walls. Aseptic cleaning starts with the highest point and works its way down until every surface has been sanitized and disinfected. When a dentist's office is thoroughly cleaned, it will not only be sanitized, but also will look and smell fresher.
For Dentist Offices, Our Through Cleaning Provides Peace of Mind to Staff, Patients, & Visitors
We know your initial evaluation of a dental and medical office cleaning contractor needs to focus on critical areas. These include the use of advanced methods, trained expert staff, and the best cleaning chemicals available. But there is also a human component to SanMar's work that is essential to bring up. Our team sincerely cares about the people who work in and visit the dental facilities we clean. We go out of our way to work with the same care and attention we would use if our families and friends depended on clean, safe, sanitary facilities and offices.
We strive to provide one-of-a-kind service, and it is this level of commitment that makes SanMar a different NYC commercial cleaning company from competitors. Our client relationships are long-term and loyal. When people meet us and become aware of our commitment to excellent work, they then have the peace of mind that develops when working with the most effective dental office cleaners NYC has available.  If you would like to speak or meet with us regarding your needs and receive a free no-obligation proposal, please contact us using this online form or call (917)-924-5590 today.