NYC Commercial Carpet Cleaning Services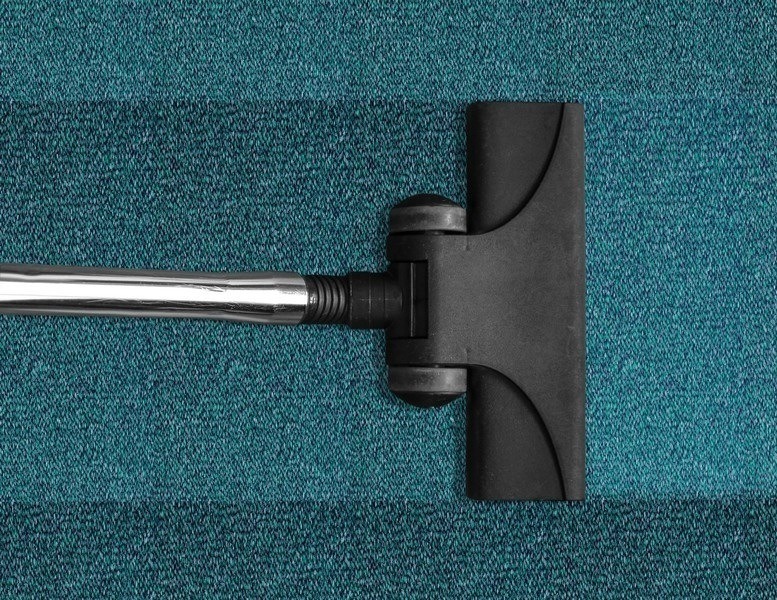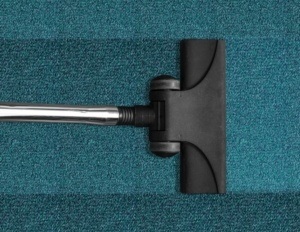 SanMar provides the most effective commercial carpet cleaning NYC has to offer as part of a wide range of commercial and NYC office cleaning services in Manhattan and the surrounding area. We clean carpets in New York City with the most effective equipment and techniques available. Our skilled and experienced carpet cleaners are as thorough as they are gentle. If your NYC office or commercial carpeting needs to be cleaned, let us show you how quick and affordable it is when you trust the job to SanMar.
We deep clean all types of carpet to remove dirt and contaminants, leaving it looking new. With budgets as tight as they are today, have your commercial carpeting professionally cleaned rather than replacing it if it's looking dull and dingy. You'll be surprised at how good it looks when it's deep cleaned. Working with SanMar is bound to be a refreshing experience because our expert team makes 100-percent customer satisfaction our number one goal. Our people are well trained, detail-oriented, and outfitted with the latest equipment. We use eco-friendly cleaning products and do our best to maintain and revitalize everything in your office, the carpeting included.
We Clean Commercial Carpeting Of All Types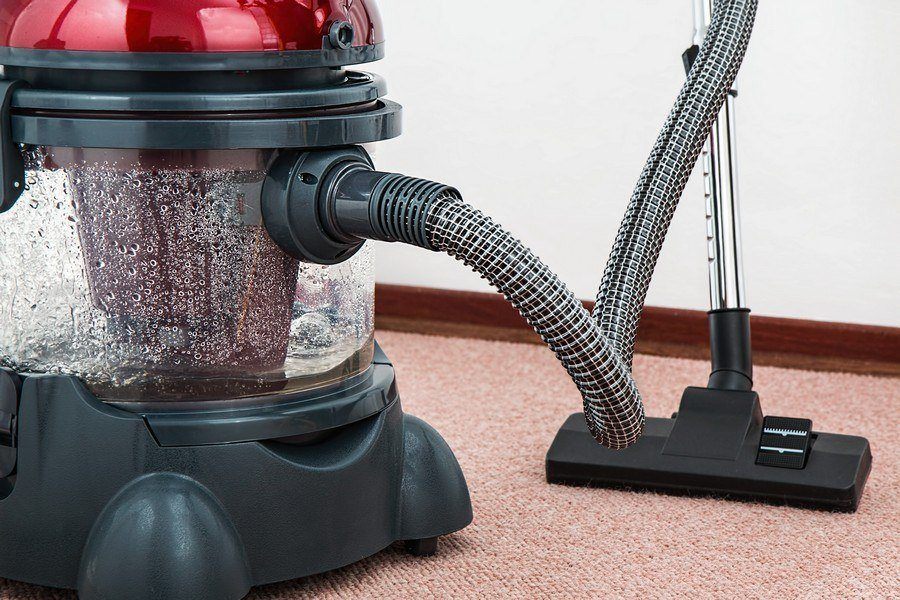 Providing the most exceptional commercial carpet cleaning Manhattan has available means we can handle both natural and synthetic fibers with ease and expertise — including nylon, olefin, polyester, and wool. We understand the needs of high-end interiors and can work thoroughly and gently. Our clients include office buildings, retailers, restaurants, and medical facilities, many of which have high-traffic carpeted areas.
No job is too large or small, and our crews work quickly and efficiently, and during evenings and weekends as needed. We'll arrive for your carpet cleaning appointment just after you close for the day to allow maximum drying time before people return. We use powerful extractors that remove shampoos and cleaning solutions completely so that carpets dry faster and with less residue from the products used to clean them. Even high-pile carpets and special fibers will dry faster and better looking when experts like ours clean them.
With San-Mar's attention to detail, you'll be amazed by how your carpeting will look cleaner and brighter. We're ahead of the curve with the newest equipment and carpet cleaning products, and you'll notice a difference right away. Because everyone is highly focused on cleaner surroundings since the arrival of the coronavirus, you want every part of your office or commercial establishment to be spotless. If there are stains or dirty areas on your carpeting, they make a negative impression on customers and guests. Having SanMar clean them away is a wise move for your business — and it costs much less to have carpeting cleaned than to replace it.
Clean Carpeting Transforms the Look of Your Business:
People notice floors (and how clean they are) more than any other part of your interior
Stains or traffic marks in high-use locations diminish the appearance of cleanliness overall
Reception areas and entryways are carpeted commonly — they make the first impression
Fresher smelling air makes a good impression, and clean carpeting smells better
Carpet fibers can trap and hold large amounts of dirt, including dust and dust mites
We use eco-cleaning products in everything we do.
SanMar's Unique Carpet Cleaning Makes a Significant Difference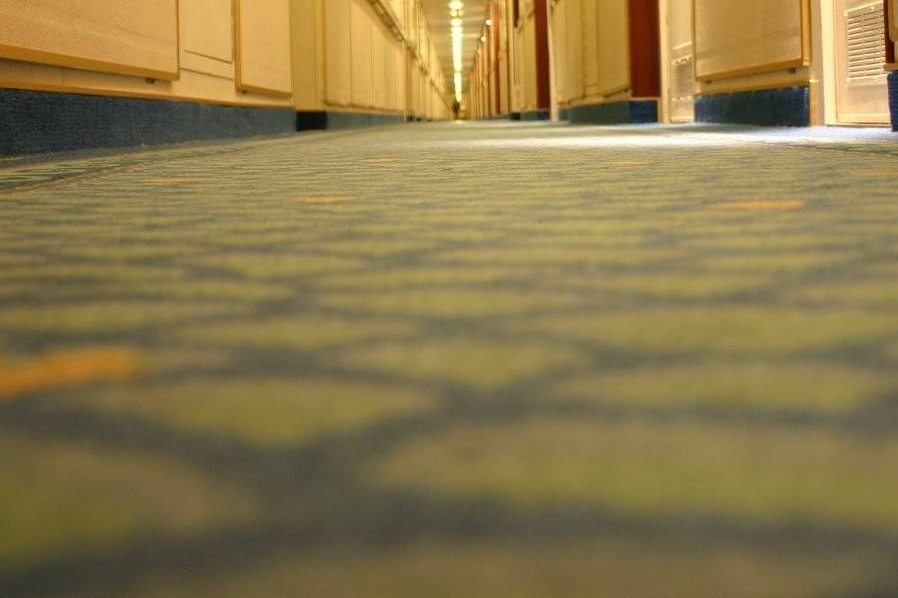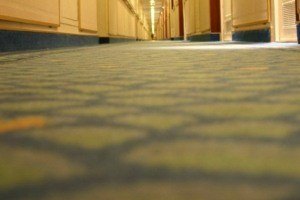 Our professional staff includes many of the best carpet cleaners in New York City. We train our crew, and because SanMar's client is widely varying, we have experience across a variety of office and business types. We arrive ready to go and with a thorough understanding of what needs to be done. We work by hand, pre-treating any spots, or heavily soiled areas. These extra steps help the wide-spectrum cleaning solutions used for the central part of the job work more effectively — and we won't be satisfied until your carpeting is looking the best it can for its age and condition. More often than not, many people think the carpeting has been replaced after SanMar cleaned it.
Entrances and reception areas receive special attention in all parts of SanMar's commercial cleaning service, and the carpets are no exception. We have customized checklists for each client based on their unique needs, and in this case, it goes right down to the fiber content of your carpeting. A one-size-fits-all approach is never a way to produce quality results, and when we clean, we do it with your specific needs in mind. Different fibers require different products, equipment, and methods, and we'll make sure to use the ones that will give you the most in-depth and best-looking clean.
At SanMar, we're flexible with 24/7 scheduling and will work around your hours to make sure our people aren't disruptive, and everything has sufficient time to dry before people return. We start by asking the right questions to understand what you need and expect so that our work consistently meets your expectations.
We Clean Comercial Carpets All Around the NYC Metro Area
Our NYC commercial carpet cleaners work throughout the metro area. You'll see us working in Midtown Manhattan, including Times Square, Rockefeller Center, and the Garment Center; downtown, we cover the Financial District, Battery Park City, and all of Lower Manhattan. Our service area also includes Chelsea, Midtown East, Long Island City; we clean carpeting in Hell's Kitchen and Midtown West, and Hudson Yards; also, Lower East Side and the new Essex Crossing development. Also downtown, we work in Soho, Noho, and Tribeca; Upper East Side appointments are most often on Madison Avenue, the Museum Mile, and the Upper West Side, including Central Park West.
Regardless of where you're located in New York City or what type of carpeting you need to be cleaned, our team is ready to help. We're always flexible with appointments and scheduling and are equipped to handle any size job. We also go out of our way to be accommodating with any special requests and understand how to work with care in historic and high-end interiors. Our mission always is to produce superior results quickly and on budget. Our clients know they can count on us for outstanding service with results that impress staff and clients.
Has Your Carpeting Ever Been Cleaned with Perfectionism Like This?
Removal of all stains
Pre-cleaning treatment for high-traffic areas
Advanced carpet shampoos and disinfecting products
State-of-the-Art Equipment that works thoroughly and gently
High-power extraction to reduce drying times
Cleaner and better-looking carpeted areas around your business are about maintaining your company image also. They say a lot about your commitment to well-maintained and pleasant surroundings. SanMar's service is designed for companies like yours, and we go out of our way to keep everything on your premises looking its best. If you ever have special requests, our management is available any time to listen and take your requests. We place a priority on satisfied clients.
SanMar is known in New York City for its specialized carpet cleaning service. With the concentration of marquee corporations and world headquarters offices, we understand the standards are exceptionally high. Carpeting must be clean and look its best at all times. Our service is what makes SanMar an exceptional and highly regarded carpet cleaner for commercial needs. If you'd like to talk with us about carpet cleaning for your business and receive a no-obligation cleaning quote, please get in touch using this online form or call us at (917)-924-5590 today.
Thorough above-the-floor cleaning is a priority. We clean your windows and walls in high-traffic areas, so they are free of fingerprints, scuffs, dirt, and grime
Expert floor-care technicians use the latest equipment to keep floors and carpeting spotless. Flawless floors make better impressions on clients and are more comfortable for you.
Sanitary facility restroom cleaning is an essential part of SanMar's service. Our thorough, professional approach means every surface is covered and will look and smell fresher than ever before.
Floor cleaning is expert and varies by type of surface. Our staff is equipped to handle any need.