We Clean NYC Law Firm Offices with Unmatched Quality
As a licensed, bonded, and insured contractor SanMar provides the best law office cleaning in New York City. We clean Manhattan legal offices unobtrusively and discreetly because of the sensitive nature of their work.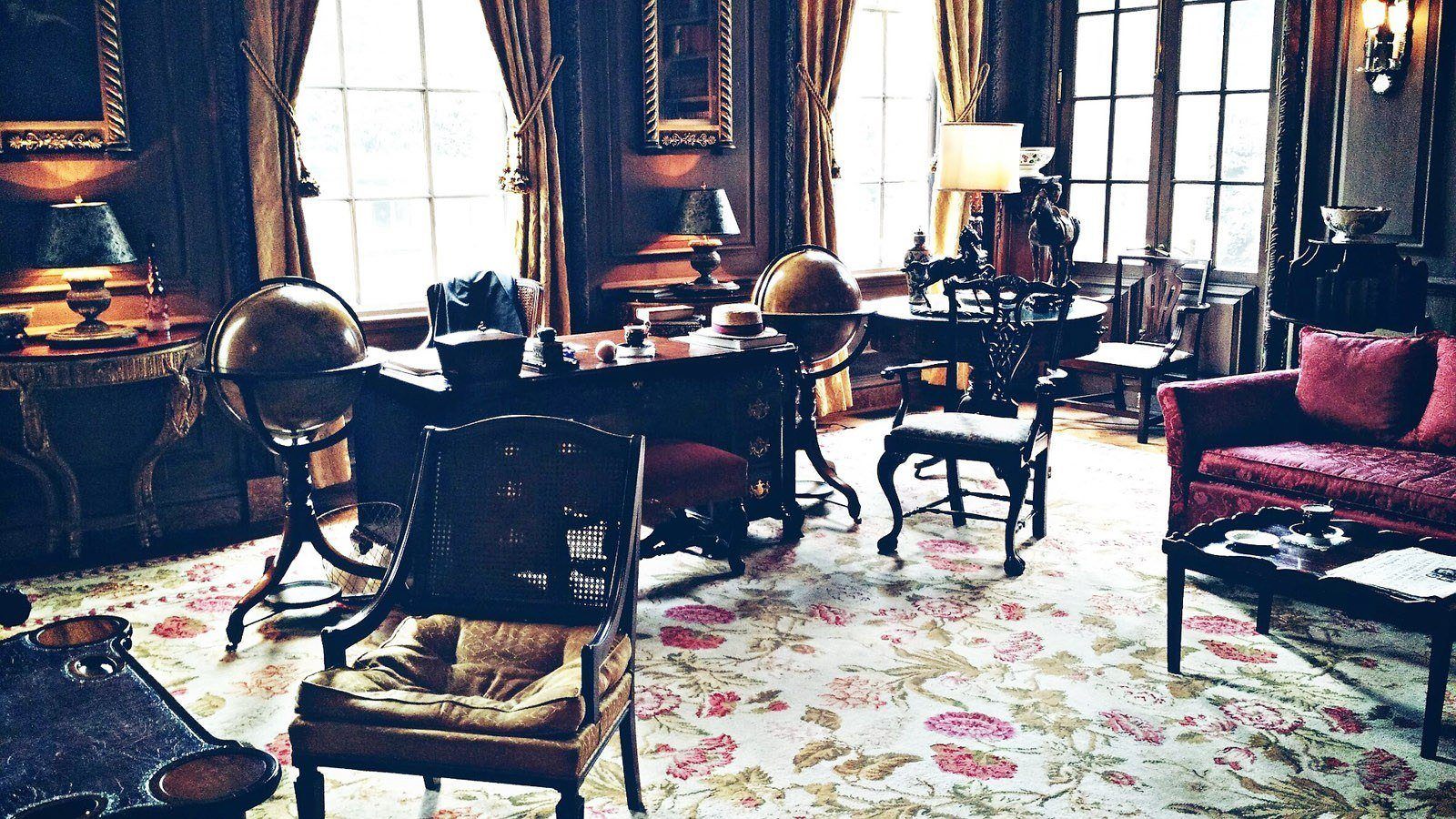 Our quality is unrivaled, and our scheduling is flexible. Even if your partners and associates work late hours, we will make sure your law firm is cleaned quietly, and no one's work is disturbed. Also, because many of our clients are from the legal and corporate sectors, we know how to clean high-end offices to preserve and enhance their interiors. Very few NYC commercial cleaning contractors match SanMar's thoroughness and outstanding reputation.
Top law firms in Midtown and the Financial District contract with us to provide them with office cleaning services. When you work with us, you can rest assured things will be done right. We make sure every member of our team is trained thoroughly and outfitted with the best implements. If your office has environmental responsibility goals, our eco-cleaning service may be right for you. We minimize the use of disposable items in favor of reusable models and choose eco-friendly products. Thanks to recent improvements and innovations, they are just as effective as the harsher versions they have replaced. We pay attention to every detail, and it shows in our work.
Law Offices Cleaning By Well-Trained Pros
Our law office cleaning services are specialized and provided by expert staff who respect the importance of the confidential legal work underway.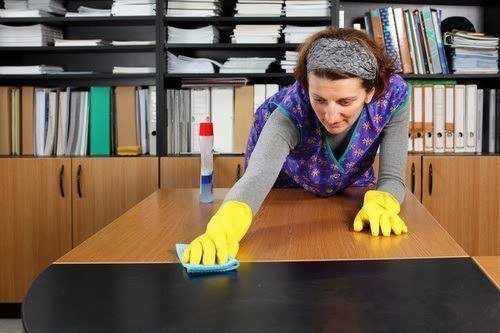 We know how to handle VIP areas such as partner suites, conference rooms, and more with tact and discretion. The fine wood furnishings in these areas are polished and cared for up to the highest standards. We'll keep your premises up to the standards your blue-chip clients expect. Professionalism can be demonstrated in many ways, and having your firm always looking its best can contribute as well. Also, if your senior partners are hard to please, SanMar will help you make a favorable impression every day.
We're sticklers for training, and all of our law office janitors are skilled at cleaning legal firms. They are equipped with advanced implements and products that help them do a better job while protecting your furnishings and equipment. Even out-of-the-way areas like typing and copy rooms will be cleaned to the highest standards.
Floor-care — carpet cleaning, hard floors mopped and polished
Desks, both cubicles and offices dusted daily
Eco-cleaning products and reusable items used where possible
High-traffic areas such as reception and conference rooms receive special care
Partner offices and VIP areas are cleaned discreetly and thoroughly
Office-wide use of HEPA high-filtration vacuum filters to trap dust
Restrooms disinfected and sanitized as they are cleaned
SanMar's Attention to Detail is the Best in NYC
The SanMar checklists are the most detailed in the industry, and it helps us provide the most effective law office janitorial service NYC has available.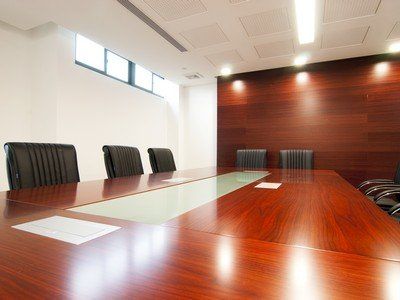 Our comprehensive and systematic approach is consistent from floor to ceiling, every day. It's made us top-rated and recipient of five-star reviews. We know both anecdotally and from research that cleaner workplaces improve people's morale and productivity. With the high demands placed on them, lawyers want clean offices that are comfortable and well-tended. Also, if you're a law firm facilities manager, there is no doubt you face high expectations from partners and associates — and we will help you satisfy their standards.
Our people take the responsibility to clean with the newest and most effective methods very seriously. Their commitment upholds SanMar's dedication to client satisfaction and uniquely thorough service. Our techniques stress efficiency and better results. For example, we often use team-cleaning protocols rather than the old zone method. It brings better results and reduces work time.
Newest implements to produce a superior clean
Special care is taken on wood furniture and other high-end pieces
Flat-mops to improve hard floor care and improve soil removal
Restrooms deep cleaned to be fresh smelling and sanitary
Dust eradication to help allergy and asthma sufferers
Cleaner Law Offices Require a Professional Cleaning Contractor
One of the best reasons to outsource your office cleaning to us lies in our professionalism and expertise. Our licensed, bonded, and insured staff already has experience handling needs like yours.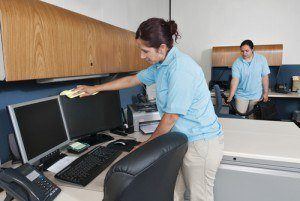 They will arrive ready to go from the very first day — and if your current NYC cleaning contractor hasn't met your standards, we can improve immediately. Also, if you've tried in-house janitors, chances are training, and supervising them has been a challenge. Our primary business is NYC office cleaning, and we know how to hire and manage the best staff. Our people are dedicated to their jobs, produce excellent results, and many have been with us for years.
We also understand budgets and can work to meet your needs with the amount you have available. Our managers are on-site and, after a walkthrough, can discuss pricing for the janitorial service you need. Because we pride ourselves on long-term clients, we go out of our way to assure your satisfaction and work reliably and consistently. We are experienced with many financial services and law firm offices where sensitive information is handled. Our loyal and honest staff respect the uniqueness of these workplaces and clean them accordingly. Special requests are never a problem, and when you need to ask a question or make a request, we answer our phones and emails promptly.
For Legal Offices, Our Cleaning Keeps Staff and Clients Comfortable
When you're interviewing cleaning services for law firms, you want Manhattan's most capable janitorial services. At SanMar, we take pride in being ready to meet your needs.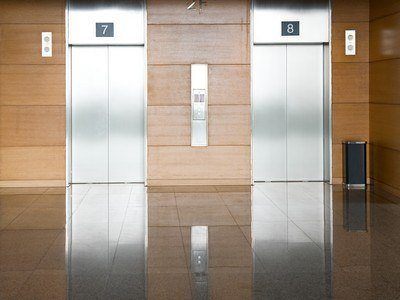 Our janitors have the experience and know-how to handle any legal office, no matter whether or not it is large or small. We're equally well equipped to handle historic interiors and sleek, modern spaces. We can assure you of consistently excellent results and a new level of comfort for your partners, associates, and administrative staff. When work hours are long, and the pressure is on, having a clean and comfortable workspace can make a favorable difference.
Clients today also can have high expectations, and you want your offices to make a good impression even when someone visits sput-of-the-moment or unannounced. It's why daily office janitorial service of a high caliber makes such a difference. It removes one more worry from your mind so that you can focus 100-percent of your effort on the cases and clients at hand. If you would like to find out more about our law firm cleaning service or speak with us about your needs, please contact us using this online form or call (917)-924-5590 today.