Top Post-Construction Clean-Up Service in NYC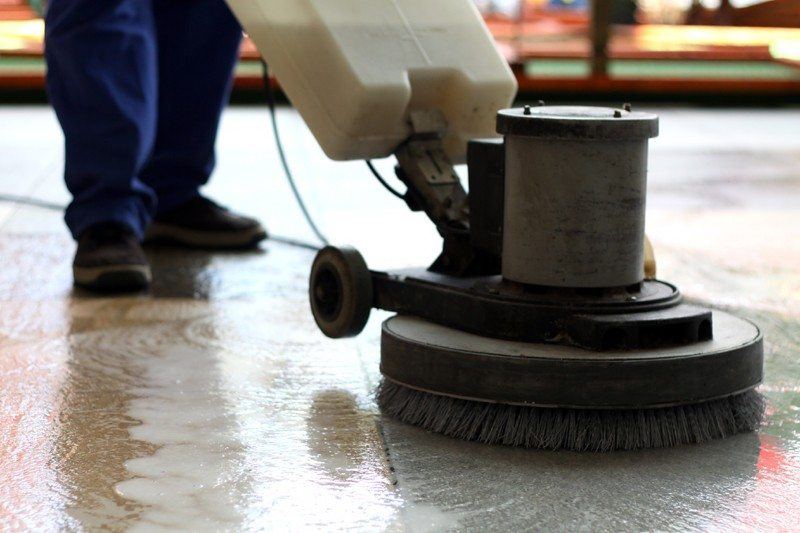 SanMar Building Services provides the most thorough post-construction cleaning NYC has available. Our staff of professional building and office cleaners has the experience it takes to clean-up after any construction or renovation project in Manhattan, Brooklyn, Long Island City, or the surrounding metro area. We will arrive on-site any time of the day or night with a cleaning checklist, unlike any other. Our goal is to ensure your 100% satisfaction along the way, and our corporate clientele is among the city's most demanding. We also offer whole-building post-construction cleaning services, specializing in mid-size buildings in midtown Manhattan.
We can handle high-end interiors and marquee spaces, including offices, restaurants, medical facilities, retail stores, designer showrooms, fitness centers, and more. SanMar uses best practices for cleaning brand-new areas, which means trained staff, advanced equipment, and the newest eco-friendly chemicals. No other post-construction cleaning contractor in New York City can match our quality and thoroughness. We take pride in our work and strive to create long-lasting relationships with our clients. You can count on SanMar to please even the toughest bosses with superior service and spotless premises from the minute construction is finished, and you can move in.
Our Checklist Will Include:
Wiping down all surfaces until they are dust free
Complete dust removal from vents, light fixtures, and other exposed mechanical elements
Dusting, and vacuuming of all surfaces and carpets
Washing and polishing hard floors
Office, cubicle, work station, and reception-area cleaning
Kitchen and bathroom dusting, wiping and sanitizing
Need Construction Cleaning Services Before Your Space is Finished?
If you manage a building and have a dusty and dirty renovation or construction projects going on near other tenants, you may need construction cleaning services throughout the process. We understand those needs, especially with floor-care in common areas so that dirt and dust are not tracked into adjacent offices. From an efficiency standpoint, continuous clean-ups can make good sense, and they can prevent others in the building from becoming frustrated by the inconvenience of a project nearby.
Given the high competition for good tenants in the city, it's worth your while to invest in the best construction cleaning services, New York City has to offer. Working unobtrusively also is essential if we will need to be on site during your working hours. SanMar's cleaners are experienced pros, and they understand how to work quietly and with the utmost respect for clients and their needs.
No matter what the need, we are always ready to help you with a fully customized project plan that offers you the most professional and well-priced services and solutions. San Mar's post-construction cleaning services are nearly unlimited in scope — we will do what it takes to make sure your site is spotless, and your deadlines are met.
If your new space will become available on a phased-in schedule, we can work in portions until the project is complete. Whatever the job calls for, we can accommodate you any day any time with the most exceptional people, equipment, products, and services to assure you meet your deadlines.
SanMar Will Clean After Renovation No Matter When You Need Us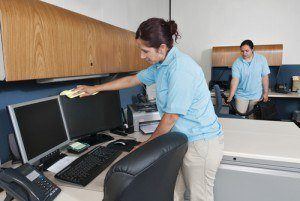 We realize renovation projects are notorious for finishing on tight deadlines and will make sure to be available for cleaning whenever you need us. Even if you need to request service on a weekend, late night or holiday SanMar is ready to help. Our pros will put the finishing touches on your new offices whenever you have access to them. Grand openings are milestone moments, and you'll want the final presentation to be spotless and beautiful. Your boss, colleagues, and clients should arrive for the first time to a new space that is flawless — it always makes the best impression.
Your office, store, restaurant, medical facility, showroom or fitness center's debut is of utmost importance, and with our post-construction clean-up, the interior of your premises will look clean, smell fresh and instill a sense of pride among its new occupants. Corporations, building owners, medical facilities, and many more rely on us to remove dirt, dust, and debris that construction crews leave behind. We apply the elbow grease so that you can make the most of your new space from day one. When we are finished, your new offices will be ready to occupy.
During construction clean-up, we can also provide a strategy for an on-going, regular cleaning, and maintenance program to keep your facility looking its best day after day, year after year.
Trust the First Cleaning of Your New Space to the Experts at SanMar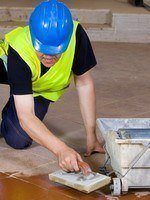 SanMar offers post-construction cleaning for a broad array of corporate and commercial renovations throughout the NYC metro area. Our service also is suited ideally to clients who have done remodeling and need to rid their premises of the dust and debris that is left behind by building contractors. No matter what the scope of services, we ensure the highest quality of work. We use environmentally friendly cleaning chemicals, the latest high-filtration vacuuming equipment, and the most up-to-date cleaning implememts such as flat mops and dust-attracting microfiber cloths.
It really is about providing the most excellent post-renovation cleaning services New York City has to offer, and we take client satisfaction very seriously. Our flexible schedules, expert crews, competitive pricing, and flawless results will help you take your renovation project from the construction phase to its grand-opening as smoothly as possible. SanMar really is a one-of-a-kind commercial cleaning contractor with great reviews and an impeccable reputation.