About Us – SanMar Building Services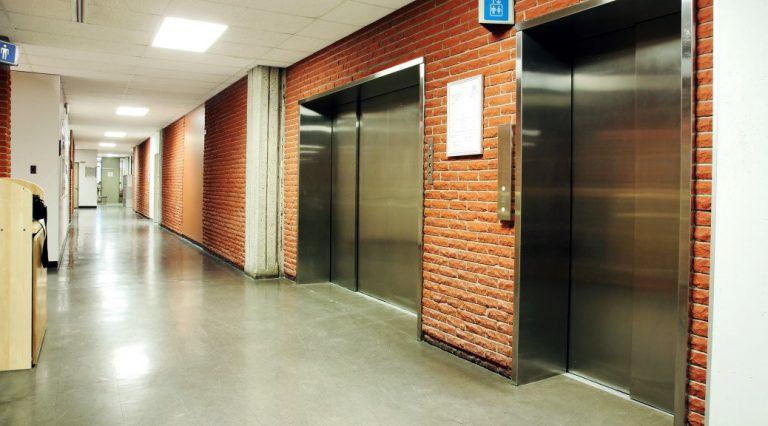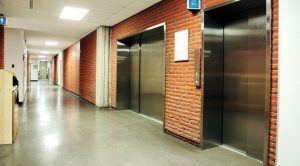 At SanMar Building Services, we provide the most unique and innovative commercial and office cleaning in New York City and the surrounding metro area. Our mission is to clean offices and commercial spaces with advanced techniques and products at the most competitive rates. We care about our clients, and outstanding customer service has been the top priority since our founding in 1994.
We Answer Our Phones and E-Mails Quickly, Respond Promptly to Requests,
and Offer Flexible Scheduling
When you outsource your commercial or office cleaning to us, you'll have less responsibility and many advantages. You approve a daily cleaning checklist that you can update at any time, and we'll follow it carefully. Our trained technicians are ahead of the curve with best practices and advanced methods. We support them with the latest equipment and cleaning products; many of them are eco-friendly.
Why We're NYC's Best Commercial and Office Cleaning Service
Not many NYC office cleaning services can compete with our quality and rates – and the same goes for all other commercial spaces we clean. Restaurants, commercial kitchens, medical facilities, and retail stores of many sizes and kinds are also among our clients. We bring specialized knowledge and the correct methods to each one to produce superior results, and our clients see a difference from day one.
Our managers and team leaders are present and hands-on every day. They run quality assurance checks to ensure your offices or facilities are spotless, safe, and welcoming. We clean commercial spaces to higher standards than our competitors do for the same rates. The efficiency of our methods and the dedication of our people make a difference, and we keep our satisfied clients for many years.
CHECK A SIDE-BY-SIDE COMPARISON OF CLEANING CONTRACTORS
| | | |
| --- | --- | --- |
| | Top-Rated SanMar Office and Commercial Cleaning Checklist | Traditional NYC Janitorial Services with Ordinary Checklists |
| Floor Care | Hard floor cleaning and polishing; expert care for natural wood and stone (marble); high-filtration vacuuming for carpeting | Basic mopping; frequent damage to wood and marble with the wrong products; out-of date vacuum filtration systems |
| Rest Rooms | Floor-to-ceiling cleaning and disinfecting; daily service for floors, fixtures, dispensers, counters, waste cans, and partitions | Limited to mopping and wiping up obvious stains; empty trash |
| Dust Reduction | Thorough floor care and above-the-floor cleaning include HEPA-filtration vacuums and dust-attracting microfiber cloths | Often overlooked completely and service is limited to mopping hard floors |
| Eco-Cleaning | Advanced products are better for human health and the environment; reusable items replace single-use disposable products | Limited availability or not offered |
| Commercial Carpet Cleaning | Expert rug and carpet cleaning with advanced equipment; suitable for most fibers and extends the life and beauty of carpeting | Not offered by many traditional janitorial services |
SANMAR'S PRICING AND QUALITY BEAT THE COMPETITION
At SanMar, we partner with our clients, learn about their businesses, and adapt our commercial cleaning services to meet their needs. Whether offices, restaurants, retail stores, or medical facilities, we know how to get the job done better than our competitors. It's because we take a personal interest and ensure we're contributing the best value for your commercial cleaning dollar on every visit.
Customized Daily Checklists and Thorough Methods Set Us Apart
Ordinary janitorial services are known for floor care, restroom service, and some above-the-floor cleaning, but it's limited in scope. We're the opposite as we provide expert services from floor to ceiling and everything in between, regardless of your needs. It includes sanitizing medical facilities, degreasing restaurant kitchens, and scrubbing high-traffic areas of retail stores until they are sparkling clean.
Among NYC commercial cleaning contractors, SanMar does it all with the city's most extensive list of services and capabilities. Our trained technicians can expertly clean any commercial or nonprofit space with efficiency and care. Our checklists are thorough, and we're responsive to your requests and needs. We do it all with expertise and surprisingly low rates regardless of job size or timeline.
Your company's image and the comfort of your employees and guests depend on having an excellent commercial and office cleaning service. SanMar makes it easy and affordable to have the daily or weekly service you need and can help with special needs like events or post-construction clean-up. As soon as you're ready to find out more, we'd be pleased to make a site visit and give you an estimate.