New Restaurant Cleaning Updated for Today's Needs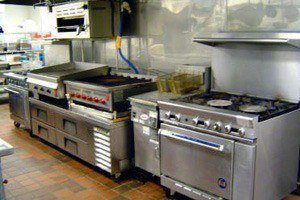 We're busy cleaning restaurants, and their kitchens around NYC as the hospitality regains its footing after the covid-19 pandemic. If you're a restaurant operator struggling to find staff in a tight labor market, let us at SanMar help. We clean commercial kitchens of all sizes and types, and our restaurant cleaning service can also include front-of-house and deep cleaning needs. Hiring us as your NYC commercial cleaning company lets you devote 100-percent of your time to managing your staff and pleasing your customers to grow your business. Our trained technicians will be there when you need them, and we can work daily or weekly.
Very few NYC restaurant cleaning services can match the caliber of our work. We arrive fully equipped and experienced in all areas, including eco-cleaning, sanitizing, and disinfecting. As news of new virus variants continues, people are easily unnerved, and you need to keep things spotless. Keeping your kitchen vent hood clean and degreased is a matter of safety in the kitchen. Therefore, there are many good business reasons to have a top-rated janitorial contractor clean every part of your restaurant. While bars and lounges may lack kitchens, they have similar front-of-house needs, and we're ready to help.
Cleaning Restaurants Post-Pandemic Requires Enhanced Service
New York City's health and fire codes for restaurants and food service establishments have always been among the nation's most stringent.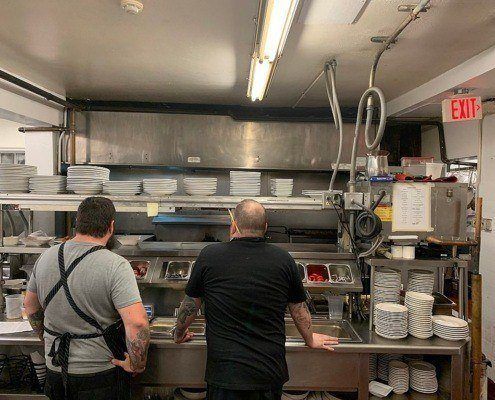 In the wake of the coronavirus pandemic, inspectors are doubling down on enforcement and may show up unexpectedly. From the kitchen to the service and dining areas, every part of your restaurant must be spotless and ready for inspection. At the same time, it's easy for your staff to be overworked and fall behind on some cleaning functions. When it happens, your business is at risk of a citation and fine, which you can avoid when you have us working every day.
We work hard to stay ahead of the curve with the newest restaurant cleaning products, implements, and equipment. For example, the use of eco-friendly, safe, and effective antimicrobial products often needs to be expanded. They have the same virus and germ-killing abilities as harsher older products. But they are less harmful to the earth and produce fewer unpleasant odors – which is essential when cleaning restaurants with best practices. The same goes for restrooms. Like the kitchen, they need advanced sanitizing and disinfecting as they are cleaned. Our people know what to do and will make sure your facilities are clean and pristine.
Any Type of Restaurant on Any Cleaning Schedule
Some of our competitors are only equipped to handle specific sizes and types of food service establishments, but we handle them all.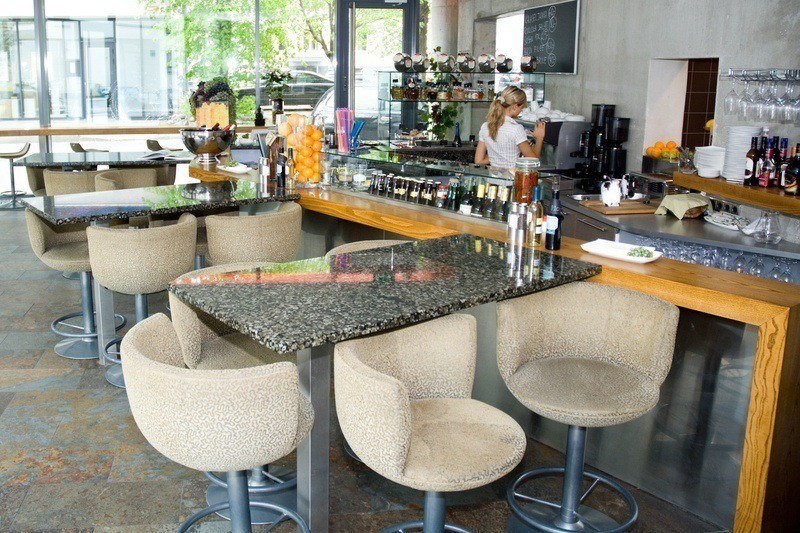 When SanMar was founded, our mission was to clean NYC offices and restaurants regardless of their size or needs. Through the years, our people have amassed impressive experience while maintaining the highest levels of client satisfaction. We understand how a spotlessly clean establishment is an asset to your business. Given the level of competition, it's easy for your customers to go elsewhere. We know the realities and will help you make an excellent impression.
The same goes for scheduling our service, and we offer you complete flexibility. Restaurants have unique schedules in the business world, and we're available 24/7 on any day of the year. Time is money, and we can clean your restaurant and kitchen during your off hours to avoid any business disruption. It allows your back-of-house crew to get started on food prep the minute they arrive because we'll leave your facilities in ready-to-use condition, thoroughly cleaned and disinfected. We use the industry's most effective degreasers to reduce fire hazards around stoves and exhaust systems.
Call Us for a Free Cleaning Quote
The best way to understand the value of our competitively priced NYC restaurant cleaning, including commercial kitchens, is to call us for a free, no-obligation quote. We can show you how economical it is to have SanMar clean while your staff focuses on other tasks. Also, if you need a deep cleaning service to augment what your in-house team does daily, we can help. Any restaurant, any cleaning schedule, and any need are how we approach our work. Regardless of your request or requirements, SanMar has the solution.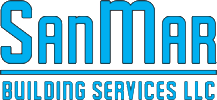 https://www.sanmarbuildingservices.com/wp-content/uploads/2021/11/kitchen-gf31abe326_1920.jpg
1280
1920
admin
https://www.sanmarbuildingservices.com/wp-content/uploads/2016/06/sanmar-logo-300x159.png
admin
2022-04-07 18:13:30
2023-02-26 06:41:32
New Restaurant Cleaning Updated for Today's Needs