NYC Yoga Studio Cleaning
by SanMar Building Services
---
We Clean Yoga Studios of All Sizes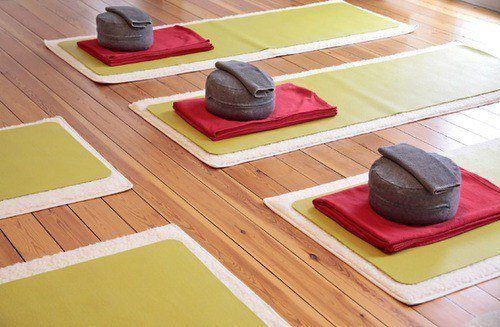 People who teach and practice yoga are looking for more than physical conditioning. They're interested in a body-mind-spirit connection that depends partly on clean, serene surroundings.
It's why excellent yoga studio cleaning is so important — and why it's wise to let our SanMar Building Services expert crews handle the job.
NYC yoga studios are among the busiest anywhere, and keeping them clean requires daily service and the proper methods and products.
For example, disinfecting is often necessary, but can you imagine entering a yoga studio that smells of cleaning chemicals? It would never do! Our people understand these unique needs and work smarter.
How Is Our Approach Different and Better?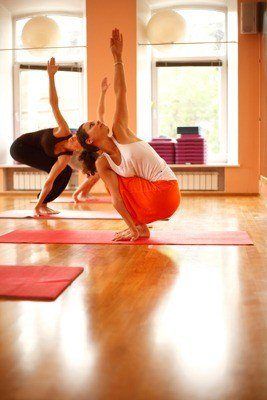 Your yoga center will benefit from our more thoughtful way of working. We understand the realities of cleaning fitness centers of every type, yoga, and pilates studios included.
Working more intelligently means understanding where dirt and germs exist and going after them with the right products and techniques. We know yoga studios have special needs.
Disinfection where bare feet touch floors
Extra thorough floor care for dirt and grime
No harsh or irritating chemicals
Dust eradication throughout the studio
Locker room sanitizing and cleaning
Your members will be impressed and feel more comfortable in your studio when you have us on the job. In coordination with your team, we develop thorough cleaning checklists that guide our work.
The Realities of Operating in New York City
More people mean more dirt and germs on surfaces and in the air. It's certainly the case in Manhattan and elsewhere in NYC, where things as simple as leaving windows open can let in surprising amounts of dust and grit. Daily cleaning is essential in a yoga center where members spend their time.
Nearly all of our commercial cleaning work is in high-traffic areas where many people use and share the same facilities. Knowing this, we adjust our work and clean as required.
Each member's yoga mat helps to some extent, but hands and feet may contact the floor more directly in more advanced poses. In a busy studio, there are more places where hands and feet may make contact.
Why Choose SanMar to Clean Your Yoga Studio?
We provide eco-cleaning for yoga studios in NYC that aligns with their values. If you're concerned about lightening the effects of your business on the earth and environment, we can help.
Green-cleaning products
Reusable items in place of disposable ones
Reduced use of water
Avoidance of harsh chemicals
Our work and processes, including sanitizing, are thorough and careful to keep eco-cleaning effective. It's an option that many of our yoga and pilates studio clients choose.
If your current cleaning contractor has been falling short or missing spots, let us know, and we'll highlight them on our checklists. You can schedule cleaning visits when the studio is empty to avoid disruption.
The goal is to help you create a zen atmosphere that improves your members' experience.
What is Yoga, and Why is It Beneficial?
Yoga, which traces its roots to ancient India, is a way to exercise for many people in NYC and elsewhere – although it offers many more health and quality of life benefits.
There are various types of yoga classes, each with a particular emphasis. They range from aerobic workouts to others that build strength and flexibility. Some are relaxing and emphasize meditation.
Regardless of what brings a person to yoga, it provides healthful opportunities for the mind and body. A clean, well-ordered studio with a sense of space, light, and calm is considered to be essential.
SanMar is a Yoga Cleaning Specialist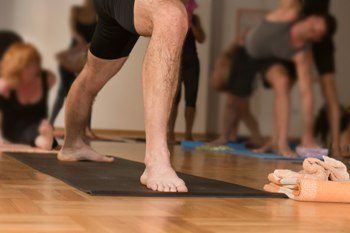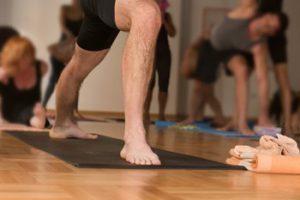 When you hire us, you'll enjoy many advantages – some might sound small at first, but they add up to meaningful improvements over time.
One is HEPA-level filtration. When vacuum bags and filters purify and trap nearly all dust, they help clean indoor air. It's another advantage when your members come into contact with the floor.
Members with allergies and asthma will breathe easier in your studio.
Also, if you have natural wood elements in your studio that need specialized care (improper or overuse of water on wood floors, equipment, and furniture can be damaging), we'll take special care.
Each SanMar Building Services client receives a one-of-a-kind service. Our team members are well-trained and supervised by managers with years of commercial cleaning experience.
We'll Make Your Studio a Clean Oasis in the City
When people arrive at your studio for a yoga class, many will come after a stressful workday. A clean, welcoming environment helps them focus and settle in.
The caliber of your instructors and the size of their followings drives your success primarily, but cleaner studios can also make a better impression on current and future members.
Working with SanMar Building Services is a refreshing experience. Our people are attentive to your needs and will help your business succeed.
If you need cleaning services for a yoga studio in New York City, we'll be there whenever you need us.