Outstanding NYC Commercial Cleaning Service in New York City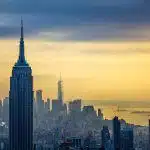 SanMar provides the most effective commercial cleaning New York City has to offer. We clean offices, medical clinics, dental facilities, restaurants, retail stores, fitness centers, event spaces, and even warehouses. Our whole-building janitorial service includes entrance lobbies, elevators, reception areas, and restrooms. We offer the high-caliber commercial cleaning Manhattan requires — which means individual attention for high-traffic areas and focal points in iconic buildings. Our janitors are experienced NYC office cleaning professionals who provide a unique service that's second to none. With us, you'll have flexible scheduling, competitive pricing, and consistent results. Your satisfaction is of paramount importance because we strive to be NYC's best commercial cleaning contractor.
One of our specialties is being able to handle any commercial cleaning need, and also comparably effective janitorial service to commercial kitchens, retail stores, and medical facilities. Our people make the difference and no other building maintenance contractor can match SanMar's dedicated team. They are well trained, focused on perfection in their work, prompt, and efficient. We use contemporary team cleaning methods in place of the old-fashioned zone approach for large corporate spaces and clean whole buildings. You'll find everything looking better, smelling fresher, and genuinely cleaner after you've made the switch to SanMar. Few others take the time we do to learn our client's needs and preferences and provide service that exceeds their expectations consistently.
Our Janitors Have Unmatched Commercial Cleaning Expertise
Some New York City contractors say commercial cleaning when they only clean office buildings or restaurants. At SanMar, we genuinely work across the spectrum. From aseptic janitorial service for doctor's and dentist offices to extra thorough retail store cleaning, we do it all.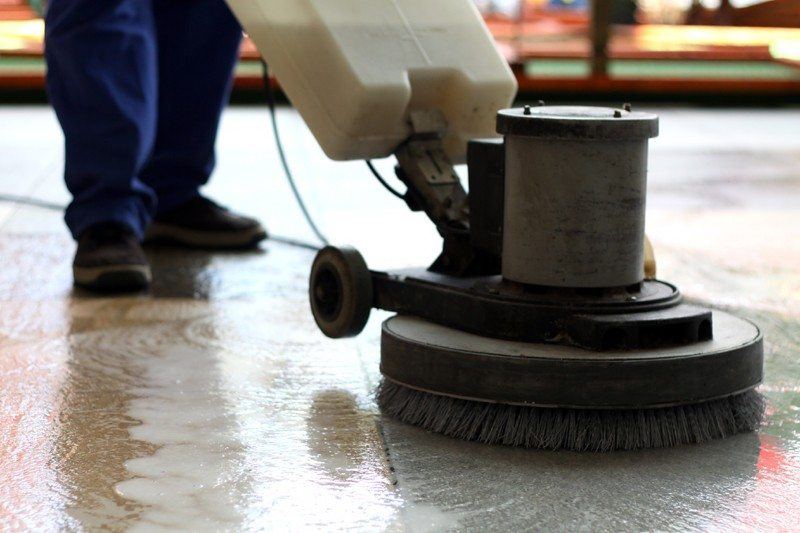 We arrive with the latest and most effective implements and equipment. For example, hard-floor care with flat mops instead of old-fashioned string versions. Our dusting and wiping cloths are dust-attracting microfiber media that seriously improve results. Our team goes after dust wherever it hides and employs high-filtration vacuuming equipment to get the job done well. Your carpets will be cleaner and more dust-free than ever before.
We're also sticklers for details — when we remove trash can liners, if the can bottom is dirty, we'll wipe it out and leave it clean and fresh. Natural wood and marble surfaces are mopped or wiped down with specialized products to bring out their beauty and help them last longer. If your facility has shared workstations or co-working spaces, we will recognize those as higher-traffic spots and give them extra attention. If requested, telephone handsets, computer keyboards, and other shared equipment will be wiped down with sanitizing agents. Likewise, conference rooms will be treated as high-traffic areas and cleaned with thorough protocols every day.
Eco-Cleaning Service with Environmentally Safer Chemicals is Available
With recent advances in product formulas, even medical facilities and restaurant kitchens can be clients for eco-cleaning. If your company or organization has environmental and sustainability goals, we can help. Also, our practices aim to reduce waste by choosing reusable materials where possible.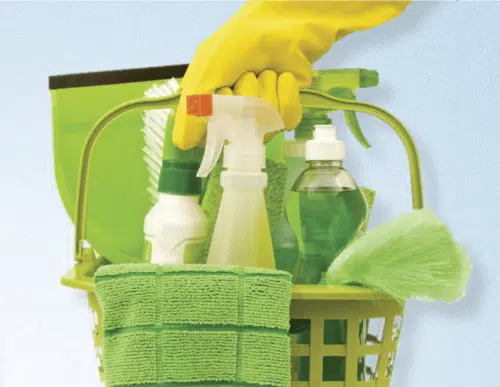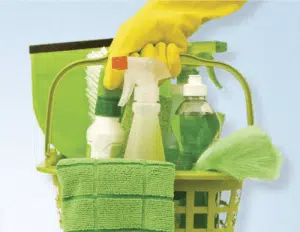 The eco-friendly janitorial service provided by SanMar produces the same great results with fewer harsh chemicals and reduced waste. To avoid disturbing you, we clean while your premises are empty. If you happen to be on-site as we're working, you'll notice fewer harsh odors as we clean kitchens, disinfect restrooms, and sanitize dental facilities.
While we're on the topic of the environment, high-filtration (HEPA) vacuuming equipment also deserves mention. Dust and dust mites are irritating to allergy and asthma sufferers, and they also look bad and make a poor impression. If you are a manager stuck with a retail cleaning contractor, not doing an excellent job of vacuuming and dusting, we can help right away. Customers browsing merchandise want spotless shelves, racks, display cases — and dust-free merchandise. Given the level of airborne pollutants in New York City, it takes continuous work with the best practices and equipment to keep your store pristine and to invite.
Commercial Cleaning for Whole Buildings in Manhattan, Brooklyn, and Nearby
Because we're based in Midtown Manhattan, we provide whole-building commercial cleaning for clients in a variety of sectors. Beginning in the Garment Center and quickly branching out to Columbus Circle, Times Square, Midtown East, and Flatiron, we're the janitorial services contractor of choice for whole-building projects. If you're taking proposals and interviewing companies, let us show you the difference we at SanMar can make. Especially if you have showrooms or select areas for clients and guests, we'll make sure they're spotless at all times. In those cases, consider housekeeping service a part of client satisfaction programs — it does make a difference.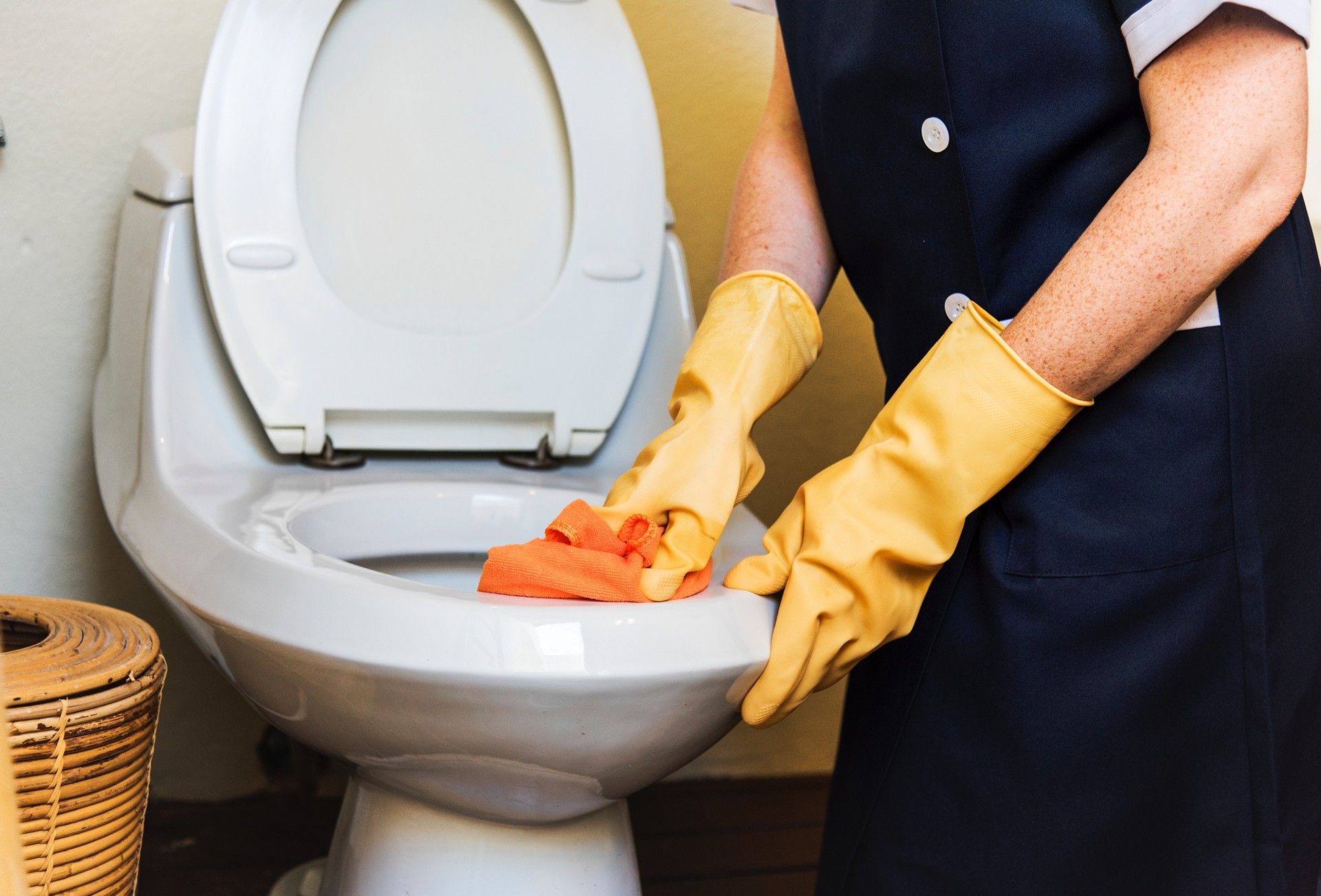 Because we're the janitors nearby, we're available whenever you need us, 24/7. Our work hours are flexible, and we can accommodate any schedule. Our team is also experienced and large enough to handle any project, large or small. Unlike some who overpromise, we consistently deliver the service we promise. Also, if you have a historic or specialty architectural interior requiring unique cleaning and care, we'll be pleased to work with your requests. We arrive every day with a complete checklist and don't consider the job finished until everything has been covered. It;'s this thorough and meticulous approach that wins us more loyal clients each year.
Our Restroom Cleaning is Second to None
When it comes to commercial janitorial services, one of the most noticed areas is restrooms. Used by everyone, they play an outsized role in driving people's opinions about the cleanliness of a restaurant, medical facility, retail store, or any other commercial space. We understand this and work hard to keep them spotless at all times. Our cleaning protocols include sanitizing all fixtures, counters, dispensers, dividers, and doors. Scrubbing and mopping floors daily is essential as is making sure the air smells fresh and clean. If you've been disappointed by your current contractor for office cleaning in NYC, contact us at SanMar for a free quote. There's no obligation and chances are we can improve the service you receive and stay within your budget.