We Clean Fitness Centers and Gyms in NYC
---
Need Fitness Center Cleaning Service?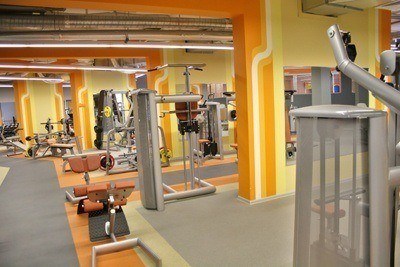 Keeping gyms and fitness centers clean and smelling fresh has always been crucial to attracting and retaining members. But in the post-pandemic world, it has taken on even more importance.
At SanMar Building Services, we've been one of New York City's leading gym and fitness center cleaning contractors since our founding.
Our people have the experience and equipment to do the job right.
Fitness centers have hundreds of shared touchpoints that can harbor microbes and pathogens. Therefore, having the right cleaning service means finding one that cleans and disinfects continuously.
What Does the Best Gym Cleaning Cover?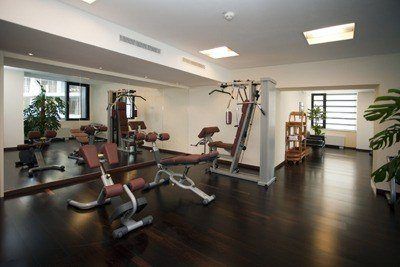 Our people take a floor-to-ceiling approach when cleaning fitness centers to ensure everything is spotless. If you and your members can see it, we'll keep it clean.
Disinfecting shared touchpoints
Dust eradication
Fingerprint and scuff removal
Equipment wipe downs
Fitness centers are divided into zones, each with unique cleaning needs. Exercise machines require the most attention because they have multiple parts, including grips and seats.
Similarly, cleaning a weightlifting area has many parts, including barbells, benches, floors, and mirrors. It requires a specific checklist and a thorough approach to daily service.
We clean group exercise rooms and lobbies with the same commercial cleaning best practices that we bring to all of our work. Your members will be impressed every time they visit.
Locker Rooms: We Clean and Sanitize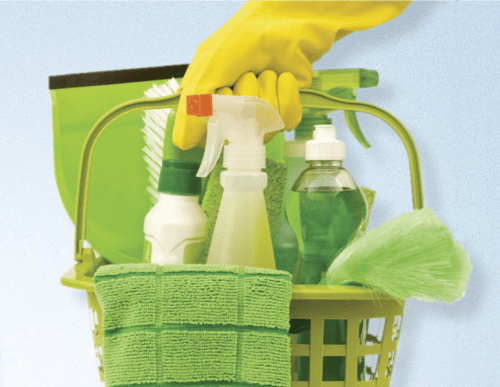 The constant heavy use and humid environment of locker rooms cause specific cleaning and sanitizing needs. Keeping locker rooms clean and smelling fresh is a must for every thriving fitness center.
Ensuring showers are disinfected, and free of visible mildew is essential, along with sanitizing shared surfaces. They include counters, plumbing fixtures, dispensers, and partitions.
Shower and locker room floors present unique situations requiring specialized products. We know the right ones to use to keep floors clean and safer for use by all.
An Added Layer of Protection Since the Pandemic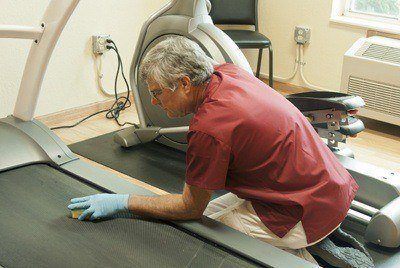 Since the pandemic, an extra thorough and methodical approach has defined our best practices for cleaning fitness centers and gyms. While members may continue the good habits they developed after COVID-19, our daily service provides even greater protection.
We encourage our clients to have their members continue wiping down treadmills and cardio machines with sanitizing sprays before and after each use. Combined with protocols from professional cleaning crews, it keeps grips and pads cleaner and more sanitary.
Scheduling matters: We'll be there when you need us.
Our office sanitizing and disinfecting also help protect your staff and give them added peace of mind. For example, several people often share check-in desk equipment during each shift.
Keyboards, scanners, phones, and other front-desk items can be wiped down and sanitized daily and at interim times when the shifts change. The same goes for break rooms and staff lounges.
Trust Us to Use Sanitizing Products Safely and Effectively
The most effective fitness center disinfecting takes the right products, used safely and effectively, to kill bacteria, fungi, and viruses. The SanMar Building Services Team knows the ones to use.
New formulas
Safe for all surfaces
Broad-spectrum sanitizers
Fresh scents
Longer-lasting results
We also understand environmental concerns and use EPA-registered products with powerful sanitizing capabilities. We prioritize formulas that kill germs with fewer harsh odors.
Eco-cleaning is vital to us, and we balance effectiveness with reducing waste. When it makes sense and doesn't affect cleaning results, we replace single-use disposable items with reusable ones.
Knowledgeable janitorial staff makes all the difference in the results you'll see. What might sound simple in reality requires experience and understanding – our goal is to do the job right.
How is Cleaning NYC Fitness Centers Different?
New York City is one of the most densely populated places on earth, and everything is busier and used more heavily, including each fitness center. Cleaning them well requires a more aggressive approach.
Our people understand the unique cleaning needs of NYC gyms and meet the challenge. Their daily checklists are extensive, and we maximize results with a team method and each person with a specialty.
Some of our competitors mop the exercise area floors, wipe off equipment, clean the showers, empty the trash, and call it a night. We're the opposite and follow the thorough approach gyms in our city need.
People here also remember the early days of the pandemic and the cautious reopening in its aftermath. Since then, expectations for clean and sanitary indoor environments have remained high.
Clients Will Feel Safe and Comfortable
You want your clients to get in good workouts, use your facility to de-stress, and enjoy the experience. As a result, making sure your fitness center is clean and well-maintained is essential.
While working out, gym members sweat and breathe heavily — and their bodies come in contact with weights and equipment; obviously, cleaning and sanitizing daily are required.
We offer low, competitive prices for outstanding gym cleaning services.
Our SanMar Building Services crews provide fitness center cleaning in New York City (all five boroughs) and the surrounding areas in New Jersey, Westchester County, and Long Island. We welcome you to call or contact us today for a free, no-obligation quote.