NYC Lobby Cleaning Service for All Buildings Types
When it comes to the kind of high-quality lobby cleaning NYC demands, SanMar Building Services provides the best. We clean lobbies, public areas, and elevators in the most exceptional apartment and office buildings with unmatched thoroughness and consistency.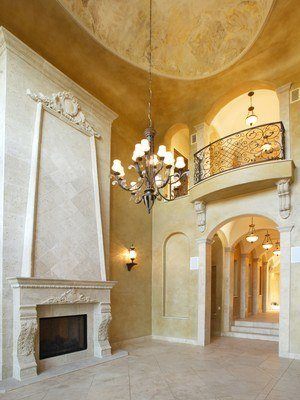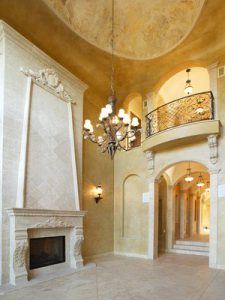 Our lobby janitorial service is renowned among the city's high-end real estate managers and is highly rated. Clients range from sleek, new towers to some of the world's most famous residential addresses.  The common element is a need for impeccable, detail-oriented lobby cleaning in New York City buildings with discerning residents and clientele. Unique interiors requiring specialized care are never a problem, and our schedules are flexible to meet your needs.
Outstanding floor care is an essential component of the best NYC lobby cleaning service, and our well-trained technicians provide expert NYC office cleaning services. No matter what surface you have — marble, slate, carpeting — SanMar's equipment and processes are second to none. Because clean lobbies make good first impressions, we understand the importance of a spotless appearance at all times. The high traffic of large building entrances and public spaces demands professional maintenance at the highest level — daily sweeping combined with routine scrubbing and polishing to keep grand lobbies and entranceways looking the most beautiful.
Your Building's Public Spaces Will Be Cleaner Than Ever
The most effective public space, elevator, and lobby cleaning is routine and thorough. For example, wiping down heavily used counters and reception desks to keep them free from smudges and fingerprints. Inside elevators, the control panels, railings, and doors need continuous care.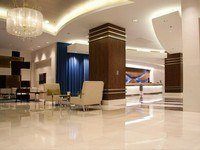 Our team follows daily checklists to ensure all elements are checked and cleaned to perfection. Metal surfaces requiring polishing and special attention are never a problem, and we use eco-friendly cleaning products to the greatest extent possible. We can make an immediate improvement for nearly any building lobby, no matter whether or not it is commercial or residential.
Our professional cleaners partner with you to make sure we're addressing all of your priorities from day one. We'll plan site visits with you to go over our service and focus on areas requiring special attention. We provide customized cleaning schedules to fit your budget and project requirements. Our team asks questions to make sure we're focused on what is most essential so that we're meeting your expectations with the service we provide. Away from building entrances, we'll take care of cleaning hallways, smaller lobbies, and all public spaces so that they also make a good impression on clients and guests. If you'd like to add public restrooms to your service agreement, we'll clean, disinfect, and sanitize those to the highest standards of care.
The Best Apartment Lobby Cleaning Requires Attention to Detail
We follow best practices for apartment building lobby cleaning in NYC. We handle everything from the city's most historic residential interiors to the newest condominiums in both Manhattan and Brooklyn.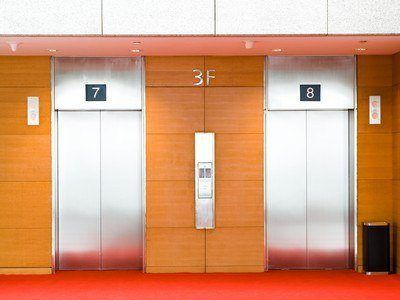 Above all, lobbies, public areas, and elevators make first impressions and are essential to current residents and prospective buyers. SanMar is a partner to your building management in keeping high-visibility areas clean and inviting. We'll keep your floors the cleanest they've ever been and also do an outstanding job with above-the-floor elements. You and your neighbors or tenants can take special pride in your building with SanMar's help.
Part of doing the best job involves staying ahead of the curve with products, implements, and equipment. When you're interviewing prospective lobby janitorial services, ask about their methods. For example, recent advances have made it possible to use eco-friendly products without sacrificing results. Likewise with vacuuming equipment — high-filtration HEPA machines do a superior job of trapping dust from carpets and upholstery. Floor-care efficiency is improved easily with the use of modern microfiber string mops in place of string models. Better cleaning contractors will offer higher caliber services such as these, which can improve efficiency significantly.
Because dirt and dust are tracked into public spaces continuously by everyone who enters, our cleaners work to keep things swept and dusted. While your building staff may do minor mopping up as needed, our team will make sure things are spotless.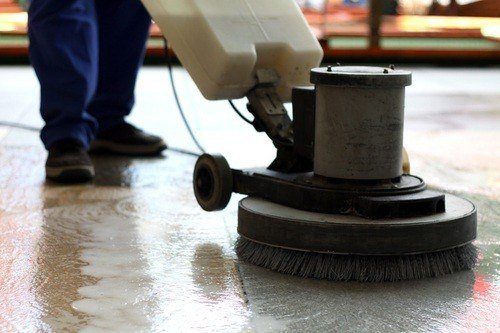 After completing our daily checklists, we perform a final inspection to make sure everything is looking its best. Our NYC janitorial service protocols are carefully planned, and all of our crew members are thoroughly trained. Manhattan lobbies are among the city's busiest, and more people track in more dirt. Assuring that public spaces and elevators are clean requires continuous work daily. When your employees, guests, and clients are entering your building, they'll notice immediately when everything is spotless. SanMar is committed to keeping all lobby and hallway areas clean, pleasant, and fresh smelling.
All around the common elements of your building, it's essential to wipe down high-touch surfaces such as doors, elevators, water fountains, and other high-use items. Each one has a likelihood of having visible fingerprints, dirt, and grime that affections people's perceptions about the cleanliness of your building. We provide conscientious lobby cleaning that removes visible dust and dirt. Our goal is to improve the quality of life by ensuring cleaner public spaces and elevators. Also, when it comes to employee and resident satisfaction, we can make a meaningful improvement. Let SanMar clean your lobbies, public areas, and elevators to the highest standards, all while staying within your budget. We'll make an improvement that you and everyone will notice right away.