We Clean Doctor's Offices in NYC
with a Thorough Aseptic Method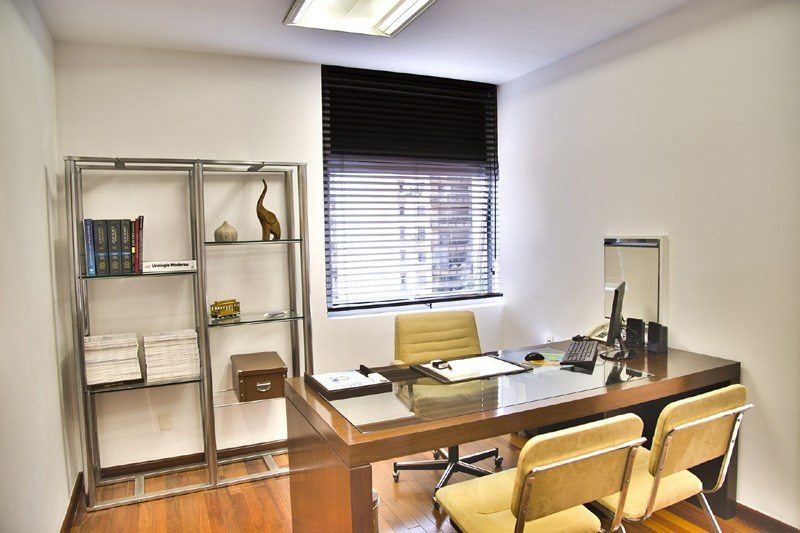 SanMar is known for its outstanding doctor's office cleaning in New York City and provides a level of service that is above others. Our dedicated team will professionally handle your physician's office cleaning needs, from examining rooms and outpatient surgery suites to clinics and reception areas. At SanMar, we work hard to offer the most excellent medical office cleaning NYC has available. We will improve the standards of sanitation at your facility and upgrade the results you see daily.
Our growing list of loyal clients praise our service and often are satisfied enough to suggest us to others. If you've been searching for cleaning contractors for doctor's offices, we're ready to help you see for yourself how SanMar's cleaners have the most thorough standards in the industry. We provide exceptional daily service to the medical facilities we clean. Our pricing is respectful of your budget, we are accommodating with cleaning hours, and our managers are ready to answer your questions and requests at any time.
Our contracts with medical professionals allow us to clean doctor's offices to help prevent the transmission of Healthcare Acquired Infections (HAIs). We strive to be leaders in aseptic techniques in medical facility cleaning. Our service is designed to uphold the guidelines and recommendations of the CDC (Centers for Disease Control) and professional associations of physicians.
Medical Facility Cleaning
By Trained and Skilled Professionals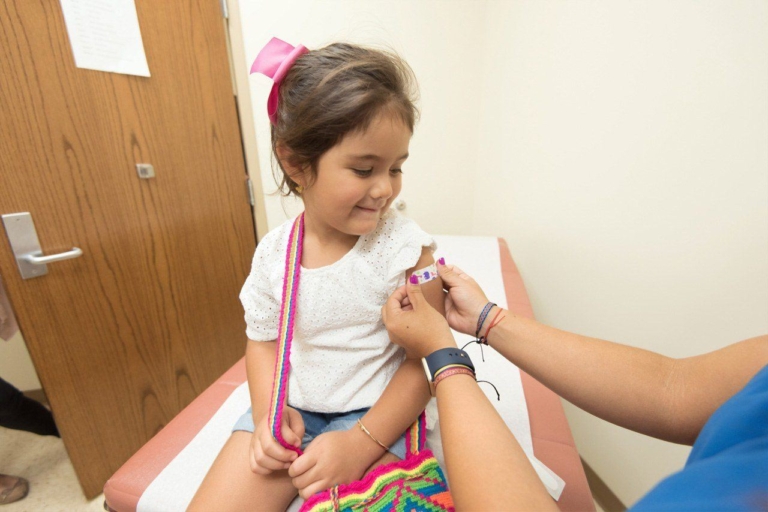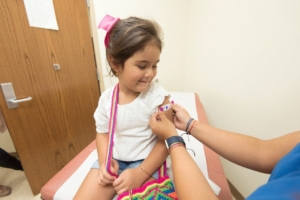 Our expert doctor's office cleaning services are delivered by skilled professionals who understand physician's offices, medical clinics, and outpatient surgery centers. We work with New York City regulations on cleaning for medical facilities, and our team has a rudimentary knowledge of microbiology and the chemistry of cleaning products. Our SanMar professionals have the required knowledge to clean your physician's office. We will adhere to approved aseptic cleaning methods to cut down on risks for Healthcare Acquired Infections (HAIs). Our well-trained team will identify and carefully clean critical control points where HAIs could be transmitted.
Our professional cleaners have undergone study and hands-on practice to gain knowledge about how to operate in a medical environment. The skills they have learned prepares them well to be expert environmental service providers. Our people grasp the importance of aseptic cleaning methods to help reduce HAI risk.
Pathogens in the air — surface cleaning and air disinfecting
Pathogens from blood and tissue — surface and equipment cleaning
Correct use of disinfecting products
Effective procedures for aseptic cleaning
Methods for microbiological disinfecting
Universal precautions with sanitizing and disinfecting
Protective equipment for each crew member
Our Aseptic Doctor's Examination Room Cleaning is Effective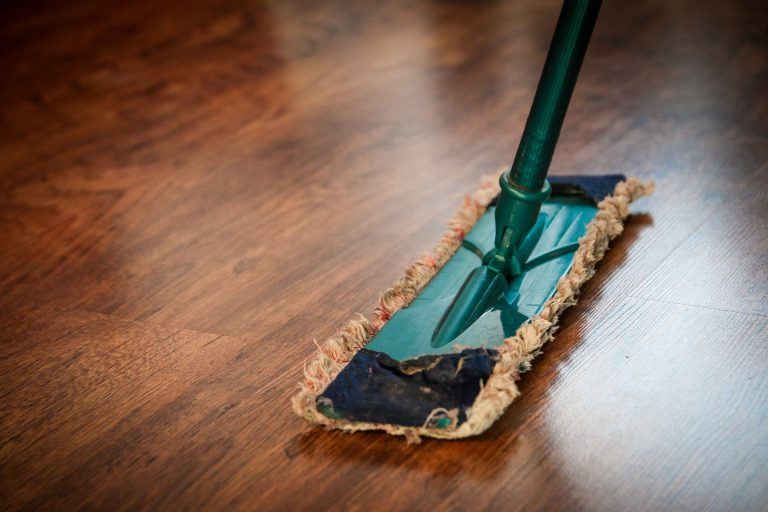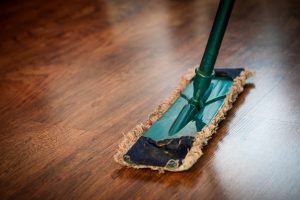 Our SanMar medical cleaning protocol is about maintaining a sanitary physician's office environment for patients, visitors, and the medical staff while working to protect against HAIs with effective surface care. We place a similar emphasis on floors and surfaces with careful methods and a focus on details. Professional cleaning can contribute to reducing healthcare-associated infections, which impact two million people each year.
Our trained janitors remove biological contaminants from medical facilities and equipment to reduce and stop the transmission of germs and bacteria among patients, healthcare staff, and visitors. We are proud of our work and have an authentic concern for our clients, their patients, and visitors.
At SanMar, we are serious about the methods of aseptic cleaning. They are the cornerstone of our process to ensure the best medical facility cleaning. We use state-of-the-art cleaning equipment and work exclusively with safe and effective disinfecting eco-friendly cleaning products. Our best practices include:
Cleaning implements with color-coding to stop cross-contamination
Newer microfiber cloths and mop heads for more thorough soil removal
Flat-mopping for optimal surface contact and increased matter removal
Hospital-grade sanitizing products for the most potent efficacy
HEPA-level vacuum equipment for high-filtration air cleaning
You'll Have Cleaner Facilities with an Expert Cleaning Contractor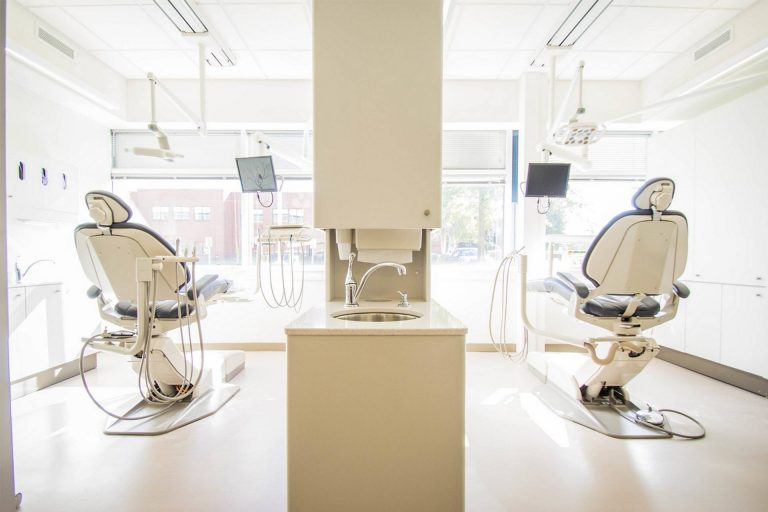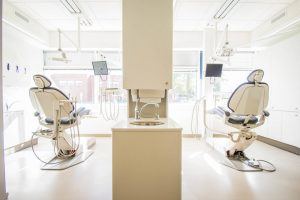 Our thoroughly-trained cleaning team handles medical office cleaning with disinfecting methods that go beyond what is needed in a standard work environment. We have Environmental Services (ES) cleaners with training and education to understand critical versus non-critical cleaning and sanitizing protocols. When necessary, our people are outfitted in personal protective equipment (masks, gloves, and gowns). It equips them to handle surfaces contaminated with infectious bacteria and germs. Also, our medical cleaning methods can include the Environmental Protection Agency (EPA)-approved, hospital-grade sanitizing, and disinfecting techniques. They are used on any surface that may be contaminated.
Aseptic physician's office and medical clinic cleaning immediately reduce germs and bacteria on tables, equipment, telephone handsets, door pulls, device controls, and computer keyboards. In exam and treatment rooms for patients, we clean tables, instrument trays, diagnostic machines, countertops, in addition to doors, cabinets, and walls. Disinfecting cleaning begins at the highest point and continues downward to every surface that needs to be sanitized. When a doctor's office is expertly cleaned, it will not only be sanitary, but also it will feel and smell fresher.
Medical Cleaning Assures the Safety of Staff, Patients, & Visitors
We realize your beginning consideration of a cleaning contractor will focus on vital areas. They include the use of trained expert staff, advanced methods, and the most effective cleaning products. But also there is an added part of SanMar's service that is crucial to mention. Our staff cares sincerely for the people who work and visit the medical facilities we clean. We make it a point to work with the same level of care we would provide if our families and friends counted on clean, sanitary facilities and clinics.
We work hard to provide unique medical janitorial service with a type of commitment that makes SanMar a more effective NYC commercial cleaning company than our competitors. We have client relationships that are loyal and long-term. When people talk to us and learn more about our commitment to outstanding work, they quickly develop a peace of mind that comes from working with the most excellent physician's office cleaners NYC has to offer.  If you would like to speak or meet with us about your needs and review a free no-obligation proposal, please contact us using this online form or call (917)-924-5590 today.