We Clean NYC Warehouses and Storage Facilities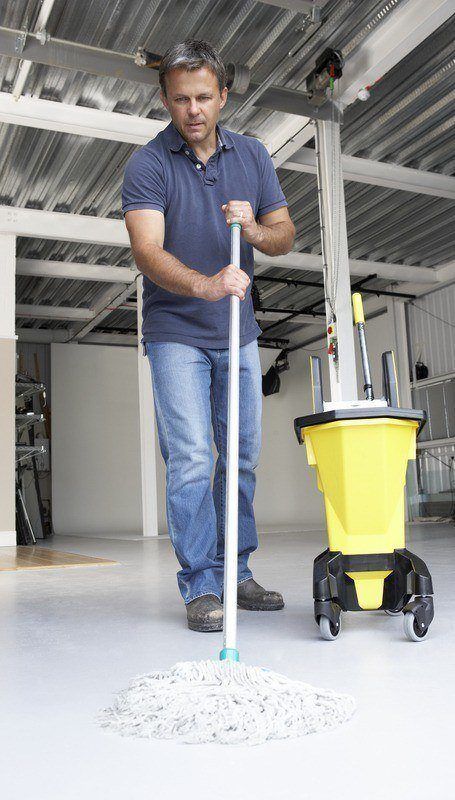 SanMar Building Services LLC provides a one-of-a-kind storage building and warehouse cleaning service in New York City and the surrounding area. We can handle floors, sections, and whole buildings and offer a professional janitorial service that is second to none. Contracting with SanMar for warehouse and storage cleaning is sure to be a successful experience because of our dedicated cleaning staff who have many years of experience. Our people are focused on your complete satisfaction and overlook no detail as they clean thoroughly on every visit.
Our exceptional client reviews and many longstanding warehouse cleaning contracts with SanMar are proof of the outstanding service you will receive. For example, if you're managing a storage facility and are ready for a new cleaning contractor, please allow our experienced janitors to show you how spotlessly clean we can make your space. When our service begins at your location, SanMar will make an immediate improvement and assure you of a clean warehouse and storage facilities. It won't require any added effort from you, and our pricing is reasonable and flexible enough to fit any budget.
Our Cleaning Service for Storage Facilities and Warehouses is Extra Thorough
Providing the most careful and thorough storage facility and warehouse cleaning NYC has available is among pour specialties at SanMar. We serve a long list of clients in various parts of the city and surrounding area, and our trained staff is effective and on time. We clean every size of warehouse and storage unit from large to small with a list of clients from virtually every sector. If precious items are stored on your premises, we are not only licensed, bonded, and insured but also skilled at cleaning carefully around precious objects. Special requests are never a problem, and our scheduling is flexible so we can be on-site whenever your facilities are not in use.
SanMar's reputation is one of quality and thoroughness. We offer expert floor care service and remove dust and scuffs from interior elements. After our storage facility cleaning service, things will even smell fresher. With us, your co-workers and clients will be amazed by the improved cleanliness, and you'll see right away why it was worth changing to SanMar. In every neighborhood, we're known as one of the most effective providers of warehouse cleaning NYC has available. We arrive every day with a thorough checklist, use the most up-to-date methods, and even eco-friendly cleaning chemicals at no extra charge. Our rates are competitive, and we offer superior service for the same cost as many of our competitors whose service can't match ours.
SanMar's Expert Staff Assures You of a Professionally Cleaned Warehouse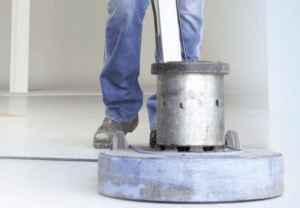 Success in our business lies in the details, and our people provide the best janitorial service for warehouses down to small details. Our goal is to exceed your expectations and make a terrific impression on your colleagues and customers. It means we're always on the lookout for dirt and grime wherever it may be. We conscientiously wipe down surfaces and mop and polish floors. Restrooms are a high priority on our daily checklist, and we keep them sanitary and fresh smelling. Our disinfecting methods are advanced, and we emphasize finding and using cleaning products that are easy on the environment and safer for you. Every toilet, sink, dispenser, door, and the counter will be carefully disinfected during each cleaning visit.
If you have an entrance area, lobby, or reception desk, we give it special attention because it's a higher traffic area. It's the first place your clients and guests will see. Our warehouse janitors are always alert to the unique cleaning needs of storage spaces as well as the higher traffic areas like the reception desk. Also, hallways, entrances, and other higher traffic areas need special care. Our expert cleaning crew efficiently handles daily needs while working more in-depth on specific areas on a routine schedule that keeps them spotless and well-tended. We carefully manage our work plan and rotate among spaces so that everything receives proper attention.
The SanMar promise to you includes flexible scheduling, which means we will be there when you need us. We're also sensitive to budget needs and make sure to begin by asking for your requests and priorities as we start your service. Customer satisfaction is our highest priority. Our management is never more than a phone call away should you have questions or comments about our storage unit janitor service.
Our NYC Warehouse Cleaners are Available for Locations in the New York City Metro Area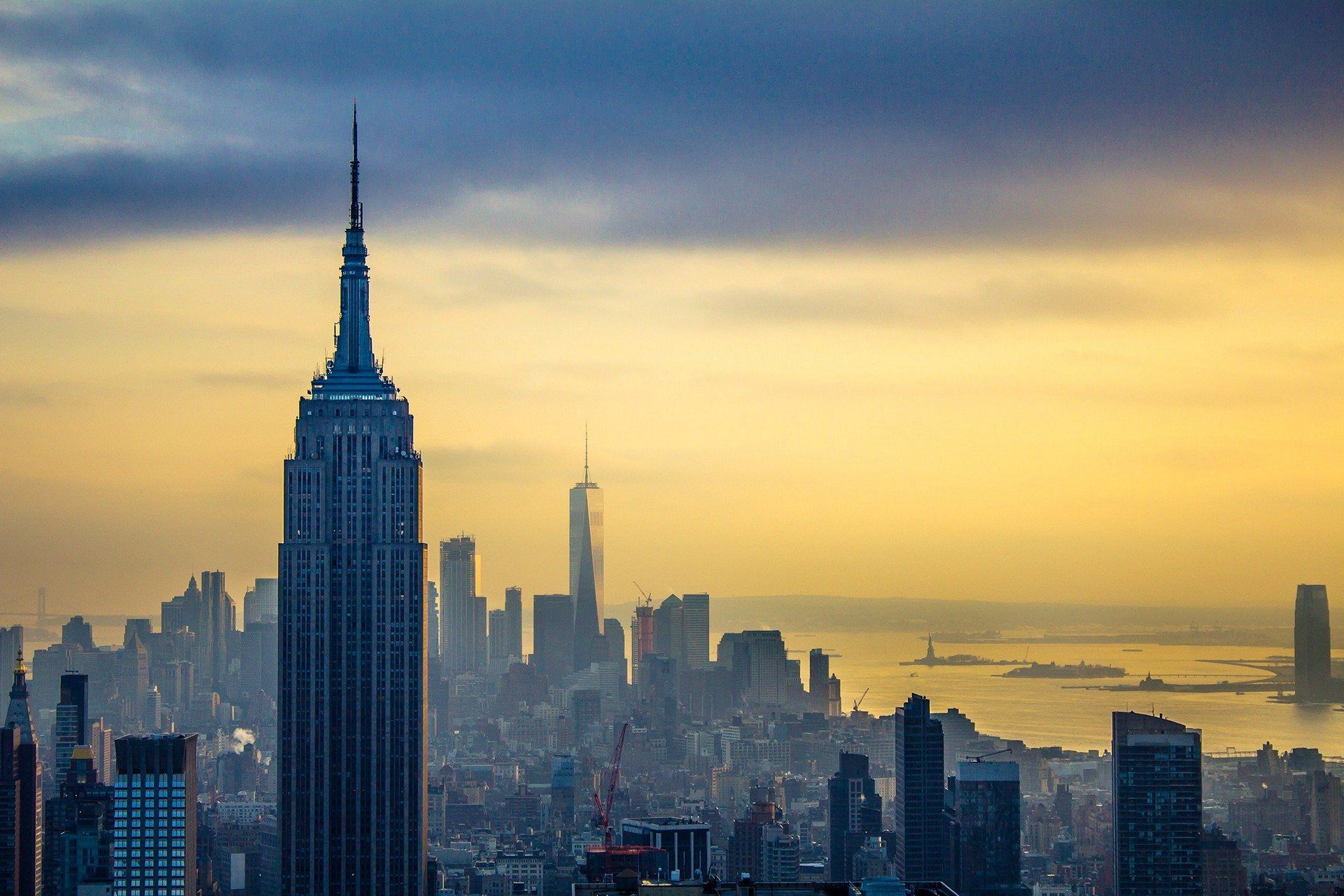 From Midtown Manhattan to Brooklyn, Queens, the Bronx, Westchester, Long Island, and Staten Island, our NYC storage facility cleaning clients look to us for exceptional janitorial service. SanMar's list of customers is growing in the newer developed areas including Hudson Yards, Brooklyn Navy Yard, and Essex Crossing. More extensive facilities and whole building cleaning is never a problem. If you're starting small and adding space as you go, we'll keep right up with you. In Long Island City, we clean a combination warehouse and studio spaces for discerning clients.
No matter what your location in the New York City metro area, we'll arrive promptly and ready to clean. Floor plans of any size are never a problem, and we'll accommodate your schedule whenever you need us. Because we're experienced, we can handle any project without a learning curve. Also, if you have a hard-to-please manager or boss, let us help you put their criticisms to rest. We'll produce consistent results that meet everyone's expectations.
Is Your Storage Building Cleaning Contractor Producing Superior Results?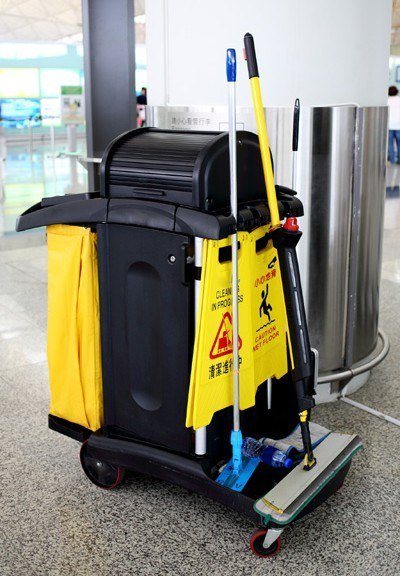 Having a cleaner warehouse is as easy as making a phone call to SanMar. We're a storage facility cleaning contractor with a devotion to outstanding results and assuring client satisfaction. We understand the importance of keeping your space tidy and ready to use — and we will partner with you to ensure the results you expect. Our team is unlike any other, and we bring our own equipment and eco-friendly detergents for NYC office cleaning, restaurant cleaning, retail store cleaning in addition to warehouses. We have experience in every area, and no matter what your needs or expectation, we're ready to help.
Providing unmatched storage facility and warehouse cleaning in New York City and the surrounding area is our mission at SanMar. Beginning with the initial visit, we bring the expertise of well trained and professional staff who will maintain your premises to exacting standards.  Few can match our know-how and ability to arrive ready to work no matter what your needs. Our building janitors are prepared to earn your praise with exceptional results. Taking care of unique requests and protocols individualized to each client is what make SanMan such an effective warehouse cleaner. We take pride in doing everything it takes to make sure you have the most spotless interior in NYC. If you're ready to request a free, no-obligation quote,  please contact us using this online form or call us at (917)-924-5590 today.