Outstanding NYC Cleaning for Offices of All Floorplans
Every New York City workspace is different, and SanMar cleans them all with exceptional service. We're known for providing the best office cleaning NYC has available for every size and type of space.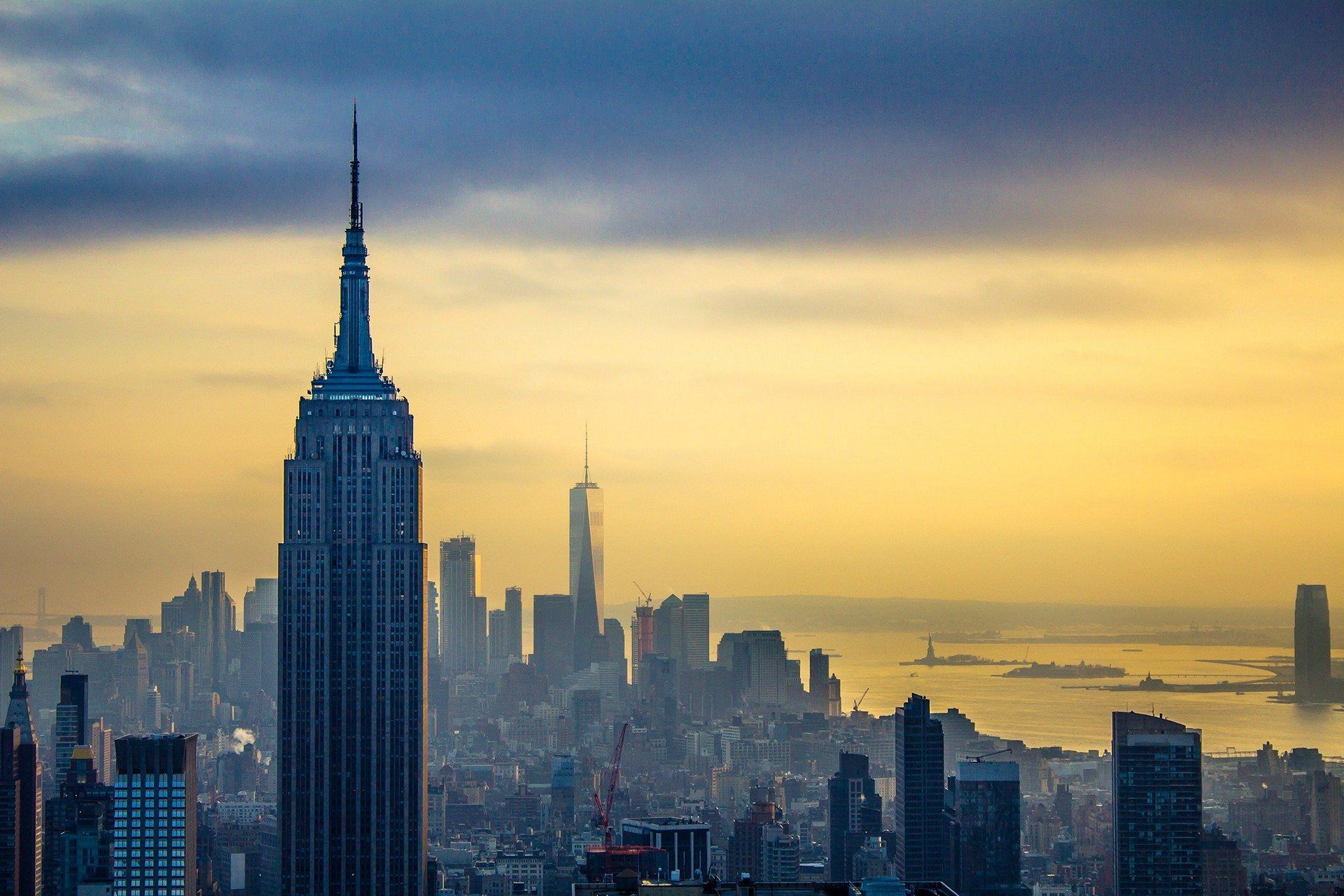 Our NYC office cleaning services can handle everything from open spaces and team-cluster layouts to cubicles and private rooms. Also, cleaning co-working spaces is among our specialties. To each one, we bring efficient, effective methods that produce excellent results while staying within your budget. As far as Manhattan commercial cleaning contractors go, we're among the most reliable and highly rated.
At SanMar, we eco-clean offices in NYC with environmentally responsible products and the most effective methods. Our secret to success lies with our people and equipment. We have well-trained and dedicated professionals using the most up-to-date implements and products. If your current janitorial service is still using string mops and old-fashioned zone cleaning techniques, you owe it to yourself to give us a call. We can improve your NYC office cleaning from the very first day. Few NYC commercial cleaning services can match our quality and effectiveness. Our team takes pride in their work and is 100-percent devoted to your satisfaction.
We Clean Open Space and Team-Cluster Offices Effectively
Our daily office cleaning services are ideal for contemporary workspace layouts. Tech companies and start-ups are legendary for open space and team-cluster environments to facilitate communication and efficiency.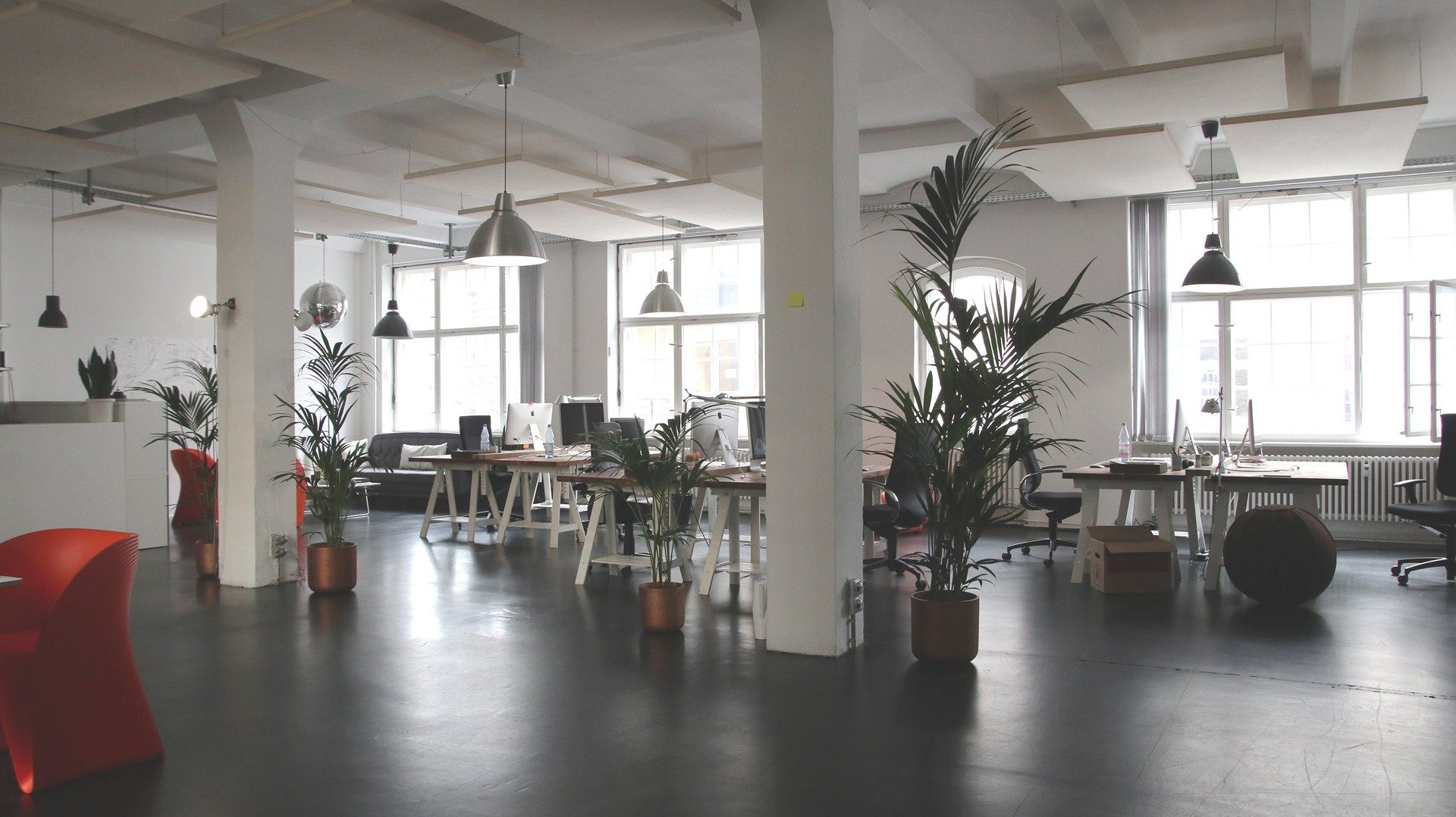 Along with these layouts comes the need for a specific type of janitorial service. The dense and high-traffic nature of these configurations demands more substantial daily service than might be called for in a more spread-out layout. Because there are shared elements in abundance, disinfecting, and sanitizing needs are more significant. For example, keyboards, telephone handsets, and even countertops need to be thoroughly wiped down every day.
Floorcare always is of paramount importance no matter whether or not it is marble floors or carpeting. But in these spaces, above-the-floor cleaning is crucial. Desks, chairs, conference tables, and reception areas need continuous attention to keep them clean and dust-free. With today's soaring rates of allergies and asthma, dust eradication has become more of a concern for office janitors and their clients. We use high-filtration equipment for vacuuming and our microfiber dust cloths have a magnetic quality to attract dust. Our service is intended to win praise from your co-workers and also to make an excellent impression on clients and guests.
No Matter What Your Office Layout,
You Need an Effective Cleaning Service
Telephone handsets can harbor 25,000 germs for every square inch
Everyone touches elevator buttons; the lobby button holds the most bacteria and germs
Water fountains can have as many as 2.7 million bacteria on the spigot
Computer keyboards have been found to have up to 200 times as much bacteria as toilet seats
Restrooms can be among the germiest places of all; fecal toxins show up on many surfaces
Our Janitorial Service for Cubicle Office Layouts is Unmatched
Cleaning New York City's office cubicles with efficiency and attention to detail is also what we do. Even though cubicle workspace layouts are divided, they still are dense and have higher traffic. Therefore, daily janitorial service for these configurations needs to take into consideration the denser use patterns and clean them accordingly. Any surfaces or equipment that are shared accumulate more dirt and germs than those used by fewer people.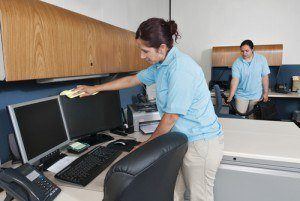 Wiping them down at the same time floors are swept and trash removed is essential. At SanMar, we are on the lookout for common elements that need to be cleaned and disinfected with optimal products. Our approach is floor-to-ceiling, and everything in between. Unlike others who may overlook things, we check every corner, every day.
Thorough checklists and regular walkthroughs are vital parts of any effective process. To clean cubicle offices with consistency and outstanding results takes organization and teamwork. Few NYC office cleaning companies can match SanMar's track record of success. It's because we view each client and their premises uniquely and individually. Because we take a sincere interest, we're more attuned to your needs and priorities. It's a holistic approach that leads to greater client satisfaction. Everyone on our team understands that you need a pristine interior to keep co-workers productive and clients feeling impressed by what they observe when visiting you. Competition today is more significant than ever before, and we want to help you have a winning edge.
For All Types of Offices We Clean, Spotless Restrooms are Guaranteed
Because we're experts at cleaning all types of offices, we handle any added rooms as a routine part of daily service. For example, we sanitize and disinfect restrooms as we wash them every day.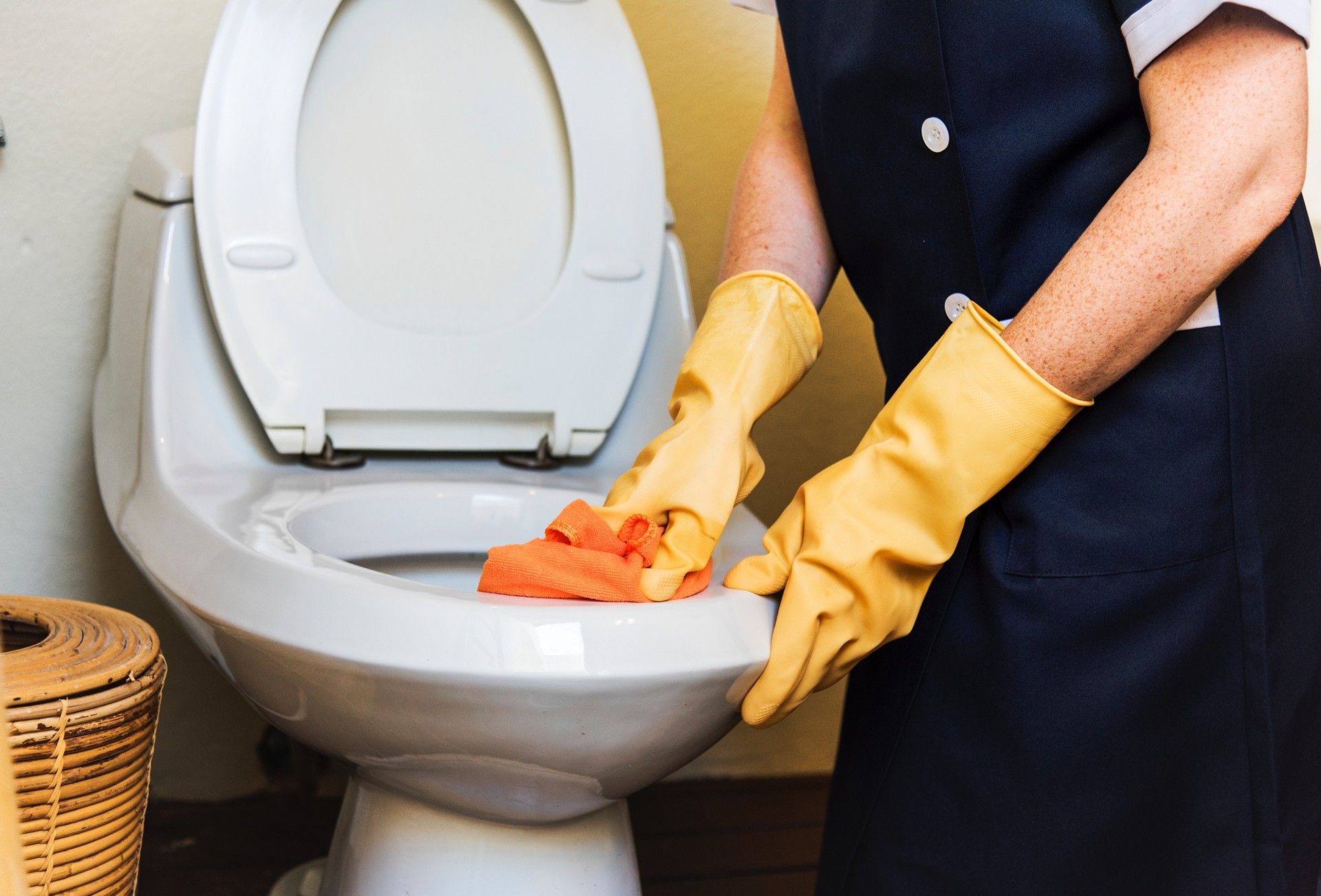 From counters and dispensers to doors and the fixtures themselves, everything is treated with advanced eco-friendly cleaning products that kill germs and bacteria. Fresher-smelling air, which is always noticed by many, is a natural benefit of pristine restrooms and will be a comfort to everyone. If your workspace has unique fixtures and finishes, we'll care for them carefully while maintaining a high level of effectiveness against germs and odors.
Individually handling all types of offices, regardless of floorplan or layout, is SanMar's specialty. Because of New York City's high number of world-class financial and professional services firms, many have ultra-high-end decor and furnishings. They call for the expertise of trained and dedicated staff who know how to care for and maintain valuable objects. With a successful track record of satisfying clients and handling one-of-a-kind interiors, our professionals are ready to please you with the most excellent results. Unique requests and custom protocols are never a problem, and at SanMar, we take special pride in keeping offices cleaner. Always making sure you have the most beautiful and sanitary premises in New York City is our goal, and it is one we take seriously. If you'd like to speak to us about cleaning your office and a receive complimentary cleaning quote, please contact us using this online form or call us at (917)-924-5590 today.