Our Cleaning Kills 99% of Germs, Always
Commercial Cleaning that Includes Disinfecting
The COVID-19 pandemic and its disproportionate impact in New York City rightly has focused enormous attention on the need to sanitize commercial spaces daily. At SanMar Building Services, we've risen to the occasion with a range of new disinfecting services and capabilities. But we also want our clients and future clients to know that we've always killed 99-percent of germs as part of our daily service.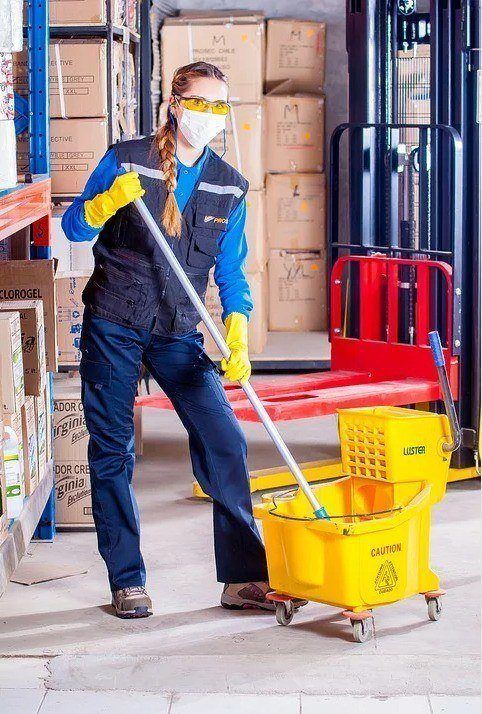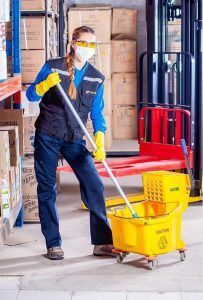 It's because we have the newest methods to deliver NYC commercial cleaning that includes disinfecting.  Our clients need — and want — these services more than ever today, and it's our mission to provide them better than any other janitorial service.
How do you sanitize buildings to kill coronavirus is a question all of our clients want to be answered. It requires a strict protocol and the use of EPA-registered disinfectants certified to kill viruses. They must be applied appropriately to surfaces and touchpoints throughout an interior space by trained professionals. If you're interested in finding out more about cleaning and disinfecting service for your company, we're pleased to schedule a walkthrough.  Also, if you've had an outbreak and need an urgent deep cleaning service, please contact us right away. In business, time is money. The sooner we have your premises safely disinfected, the sooner you can resume normal operations.
Even Before Coronavirus, Our Cleaning Included Sanitizing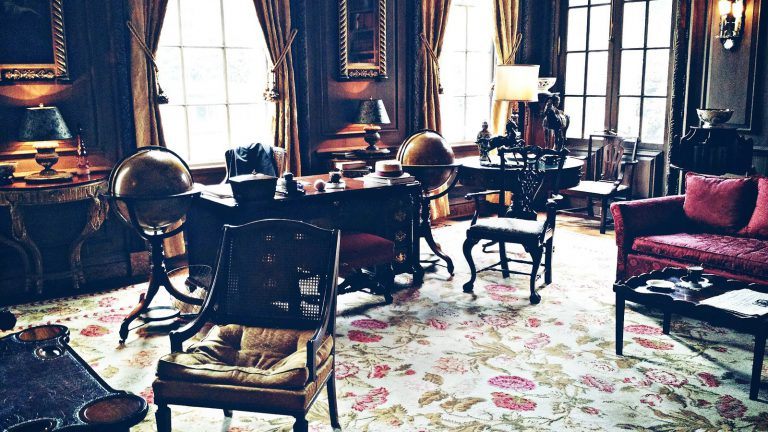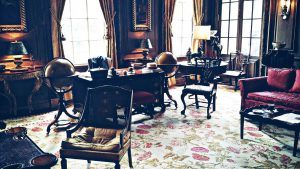 In response to today's needs, we strive to have the most effective coronavirus cleaning NYC has to offer. But we're always gone out of our way to sanitize as we clean. Its part of the higher caliber of service everyone on our team at SanMar is proud to provide. The health, safety, and comfort of our clients always is our number-one concern. It's also why we work hard to stay ahead of the curve with newer methods and eco-cleaning products. They are highly effective and gentler on the environment. The new formulas are fresh smelling and don't produce the harsh chemical odors of earlier versions.  People notice the cleaner surroundings and appreciate the added safety of sanitizing.
While killing viruses, bacteria, and germs is an essential part of daily janitorial service, dust should not be overlooked. For many people who suffer from allergies or asthma, a lack of fresh air is uncomfortable and debilitating. Above-the-floor cleaning that includes careful dusting with the right implements means everything. It's also crucial to remove dust from carpets and upholstery. For those, it requires high-filtration HEPA-level vacuuming equipment. We'll arrive at your company every day with all of the above to make sure we remove as much dust and allergens as we can. Your allergy-suffering colleagues will be appreciative and more productive as a result.
We Clean All Commercial Establishments Including Medical Facilities
Providing the best sanitizing and office cleaning NYC has available is our mission, but our capabilities don't end there.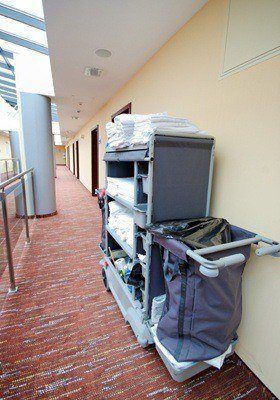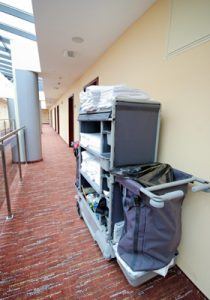 We clean and disinfect medical and dental offices, restaurants, retail stores, schools, event spaces, fitness centers, childcare centers, and many more. Our people are experienced and well trained and put their knowledge to use in keeping your premises safe and clean. We cover extensive cleaning checklists that are unique to every client. Also, we have a part-time janitorial service for companies needing to outsource their daily office cleaning. Our schedules are flexible, and we can be there 24/7 whenever you need us.
Customer satisfaction has been priority number-one at SanMar since our founding. We've built a reputation as one of the best commercial cleaning services in New York City and the entire Tri-State region. It's because we take pride in our work and pout our client's needs ahead of our own. The coronavirus/COVID-19 pandemic thrust cleaning services like ours into the spotlight when proper disinfecting became a matter of life or death. We've responded with the necessary service updates to protect our customers and team members while continuing to provide exceptional service.  When you contract with us, we want you to have peace of mind and a healthy workplace.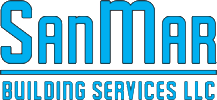 https://www.sanmarbuildingservices.com/wp-content/uploads/2020/03/epidemic-4888798_1920.jpg
1280
1920
admin
https://www.sanmarbuildingservices.com/wp-content/uploads/2016/06/sanmar-logo-300x159.png
admin
2020-06-11 07:01:16
2023-02-26 06:41:36
Our Cleaning Kills 99% of Germs, Always