Better NYC Office Cleaning for Co-Working Spaces
SanMar Building Services is a leader in providing the best office cleaning NYC has available for co-working spaces. Our daily cleaning protocols consider the dense population of shared work environments, and we always employ the most advanced office cleaning methods.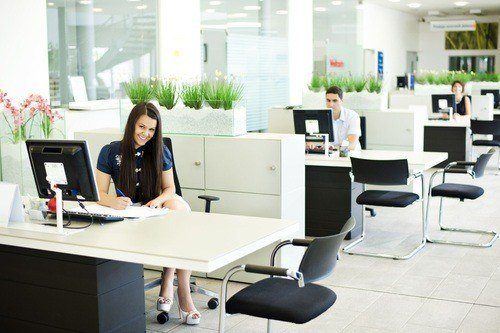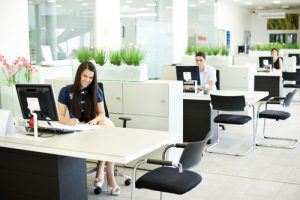 We have extensive capabilities and are well equipped to offer commercial cleaning services in New York City for offices of any type and size. As a result, if you're managing a co-working space in Manhattan and looking for an office cleaning company, let us give you a proposal to fit your needs and budget.
With freelancers, start-ups, and small firms in your space, it's likely that every day is different – meaning that your needs vary continuously. Experienced teams like the ones we provide will arrive with a game plan so that they are more effective than others. If your interior and furnishings are unique, you'll see an immediate improvement in the cleanliness of your workspace. From dusting desktops to sanitizing restrooms and carefully cleaning lunch areas, our service is second to none. With competition increasing, you'll retain tenants and have higher satisfaction rates when your offices are cleaner.
Co-Working Spaces Require Highly Effective Office Cleaning Services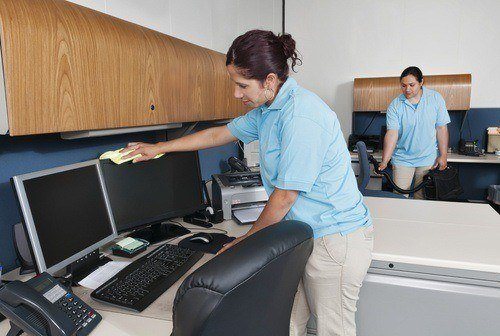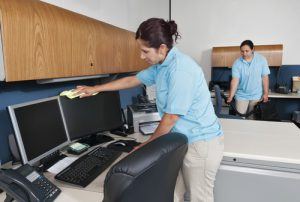 When you're reviewing office cleaning companies, make sure to ask about current clients and capabilities. The most productive contractors will have reliable answers for both questions. For example, we understand that in more crowded workspaces, above-the-floor cleaning takes on particular importance. High-traffic areas need to be wiped down daily to keep them free from fingerprints and grime. It includes door handles, reception counters, interior windows, and more. We understand you want a healthy, pleasant work environment that makes a great impression on everyone from visitors to clients and daily workers.
It might sound fundamental, but subtle differences such as flat mopping hard floors as opposed to using old-fashioned string mops can make a significant difference. These are the reasons why we at SanMar are ahead of the curve with office cleaning techniques that employ all of the latest equipment and methods. Because you have so many individual tenants in your workspace, each making a daily, weekly, or monthly decision about whether to renew or leave, attending to details is more important than for many others. You need an facility maintenance contractor who will partner with you to make sure the results are outstanding and consistent every day.
We Clean Shared Lounges and Hospitality Areas Until They are Spotless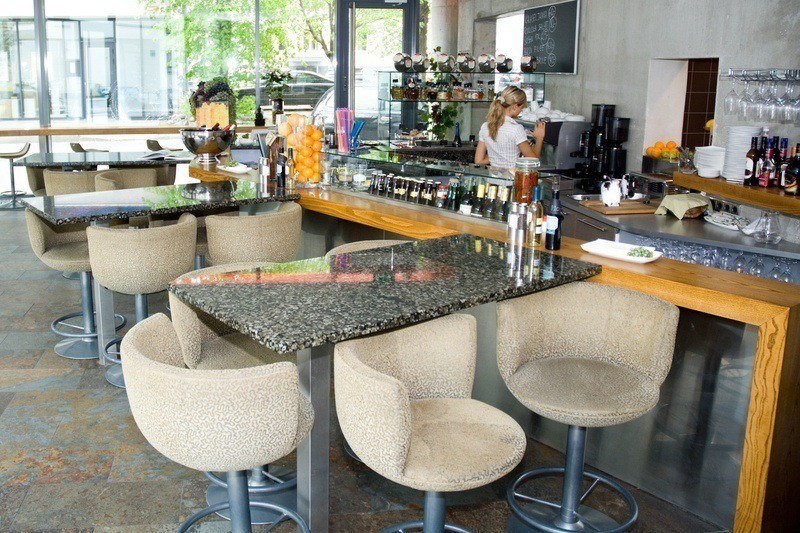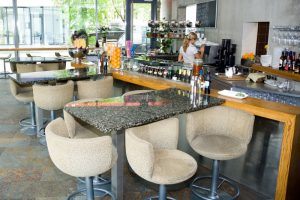 If your co-working office includes a lounge or hospitality area, chances are it receives heavy use and is a place where people are eating and drinking often. When food and beverages are present — and the accidental spills that happen invariably — you need a higher level of daily office cleaning to keep your premises in optimal condition. In these areas, special attention needs to be paid to trash bins and countertops so that they remain clean, pleasant, and fresh smelling. Because they also create the potential for insect and rodent issues, we place extra emphasis on soap-and-water cleaning and mopping so that any residue left behind by spills and normal are cleaned up immediately.
A significant secondary benefit of high-quality commercial cleaning service is its potential to extend the life of costly interior renovations. Proper maintenance improves the lifespan of nearly any element from furniture to hard floors and carpets. Therefore, wise managers of co-working spaces and landlords have come to understand the long-term value of outstanding cleaning contractors. At SanMar, we are proud to be among New York City's top-rated building service companies, and we offer a complete range of cleaning and restoration services. If your workspace includes stone and marble floors, our team of trained professionals can keep them looking their best.
We Provide Free Estimates and Advice for Cleaning Co-Working Spaces
Everything with us is customized to the specific office cleaning needs of your co-working space. Our hours are flexible and can be adjusted so that our crews are present when your workspace is unoccupied. Service levels can be adjusted to fit your budget and service can begin quickly — and also a word about capabilities: if you have a more extensive, multi-floor operation, not all contractors are equipped to handle spaces of this size. SanMar handles everything from smaller workspaces to whole buildings, so you can rest assured we have the people, equipment, and know-how to provide superior results every day. Co-working spaces are one of the fastest growing segments of office cleaning in New York City, and when you contract with us at SanMar, you'll be signing up with the best.
https://www.sanmarbuildingservices.com/wp-content/uploads/2015/01/iStock_000020994198Mediumoff.jpg
333
500
admin
https://www.sanmarbuildingservices.com/wp-content/uploads/2016/06/sanmar-logo-300x159.png
admin
2019-05-29 20:47:50
2023-02-26 06:41:41
Better NYC Office Cleaning for Co-Working Spaces