We Clean Any Office in NYC — Corporate, Medical, & Dental
In a crowded field of NYC office cleaning companies, SanMar stands out as a contractor able to clean any office. From entire buildings of corporate offices in Manhattan to medical and dental facilities, our expert crews can handle any job — and produce sparkling clean results.
SanMar is an NYC Office Cleaning Contractor Unlike Any Other
When it comes to the everyday quality of life at your workplace, having it cleaned up to the highest standards is essential. SanMar is a top-rated commercial cleaning contractor in New York City because we provide the most excellent service. Our clients are satisfied and we can promise a vast improvement beginning with our first visit to your company. It takes experience and dedication to be the best, and we have both.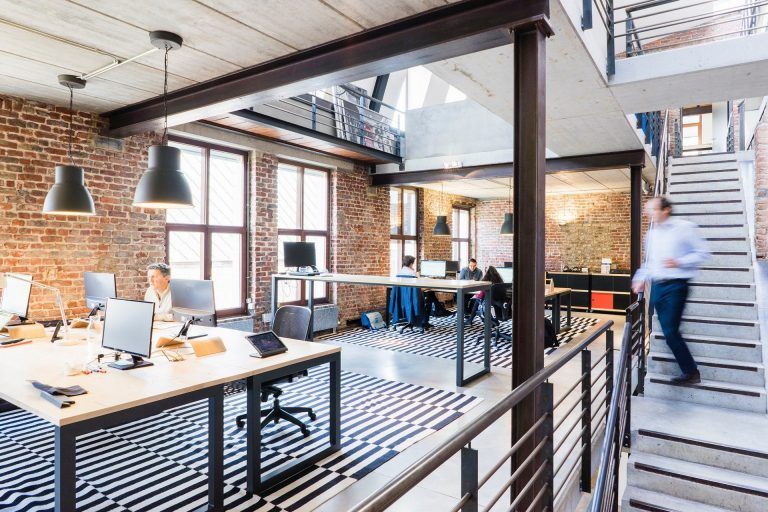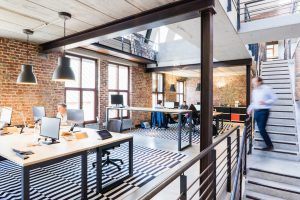 We want to provide the most effective general office cleaning NYC has to offer, and it means working efficiently and following the most advanced protocols. A lot has changed in the world of janitorial services during the past 10 years, and we've always stayed ahead of the curve. From the use of newer implements, professional equipment, and eco-friendly products to replacing zone methods with steam cleaning, SanMar does what it takes to be number one. We listen to our clients and continually improve our services to be as efficient and effective as possible. If you've been unhappy with your current janitorial service contractor, let us show you the difference we can make.
General Office Cleaning Plus Dental and Medical Facility Cleaning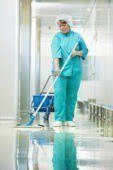 Making sure you have cleaner offices means being able to handle any job at the time requested. Because we have experience with a wide range of clients, our janitors can go from an upscale corporate building to disinfecting a dental examination room. The checklists and protocols we follow are second to none and we're known for everything from handling entire buildings to providing the best medical office cleaning NYC has available. It all comes back to our people who are experienced, trained, and dedicated. When you combine their expertise with our company attributes of being licensed, bonded, and insured, it's a winning combination that few others can match.
Of course, budgets may always be the top concern. But when you're interviewing building maintenance contractors, make sure to listen for the best answers. For example, when it comes to efficiency, steam cleaning is more productive than old-fashioned zone methods. Environmentally friendly products are essential to use. Disinfecting and sanitizing protocols need to meet high standards and be applied by trained personnel. Scheduling times should be adaptable and fit easily around your company's work schedule. Outstanding floor care with equal attention to above-the-floor cleaning and dust reduction are essential — and you want people who reply quickly if you email or call.
Have Special Requests or Needs? They're Never a Problem When You Have SanMar
We're always ready to help and when you have questions or requests, we will make sure to answer promptly. You might be looking for the most highly rated dental office cleaning NYC has available and need additions to the checklist for sanitizing. If so, ask us and we'll be pleased to make the additions.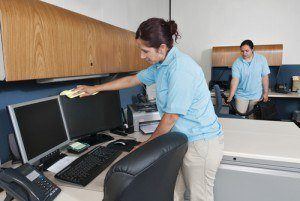 Our crews are fully trained in aseptic medical and dental office cleaning, including a basic understanding of disinfecting product chemistry, so we are able to offer you reliable and trustworthy sanitizing janitorial service. Or you might be moving into a new workspace and need thorough post-construction clean-up. If yes, we're experienced and can get you into your new premises fast.
At SanMar, we also have a successful track record of working as a specialized office cleaning contractor for fashion designers, architects, jewelers, and other high-end companies. Their priceless interior décor needs special protocols and attention, and our team is up to the challenge. Few ordinary janitorial services could match the kind of service and focus on the detail that we provide. Our clients are loyal and stay with us for many years because they know we understand their unique needs and go out of our way to assure their complete satisfaction.
We're also a great choice for whole-building office cleaning in Midtown Manhattan. Our office is in Hell's Kitchen and we are well-equipped to handle jobs of any size. Scheduling is never an issue and we're pleased to work around your hours. Our team is ready to provide you with a free, no-obligation quote and if selected to work with you, we'll be on-site and ready to begin as soon as you need us. Our goal is to make it easy for you.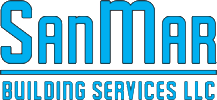 https://www.sanmarbuildingservices.com/wp-content/uploads/2019/07/ceiling-chair-clean-2451566.jpg
1280
1920
admin
https://www.sanmarbuildingservices.com/wp-content/uploads/2016/06/sanmar-logo-300x159.png
admin
2019-09-18 03:18:46
2023-02-26 06:41:40
We Clean Any Office in NYC — Corporate, Medical, & Dental