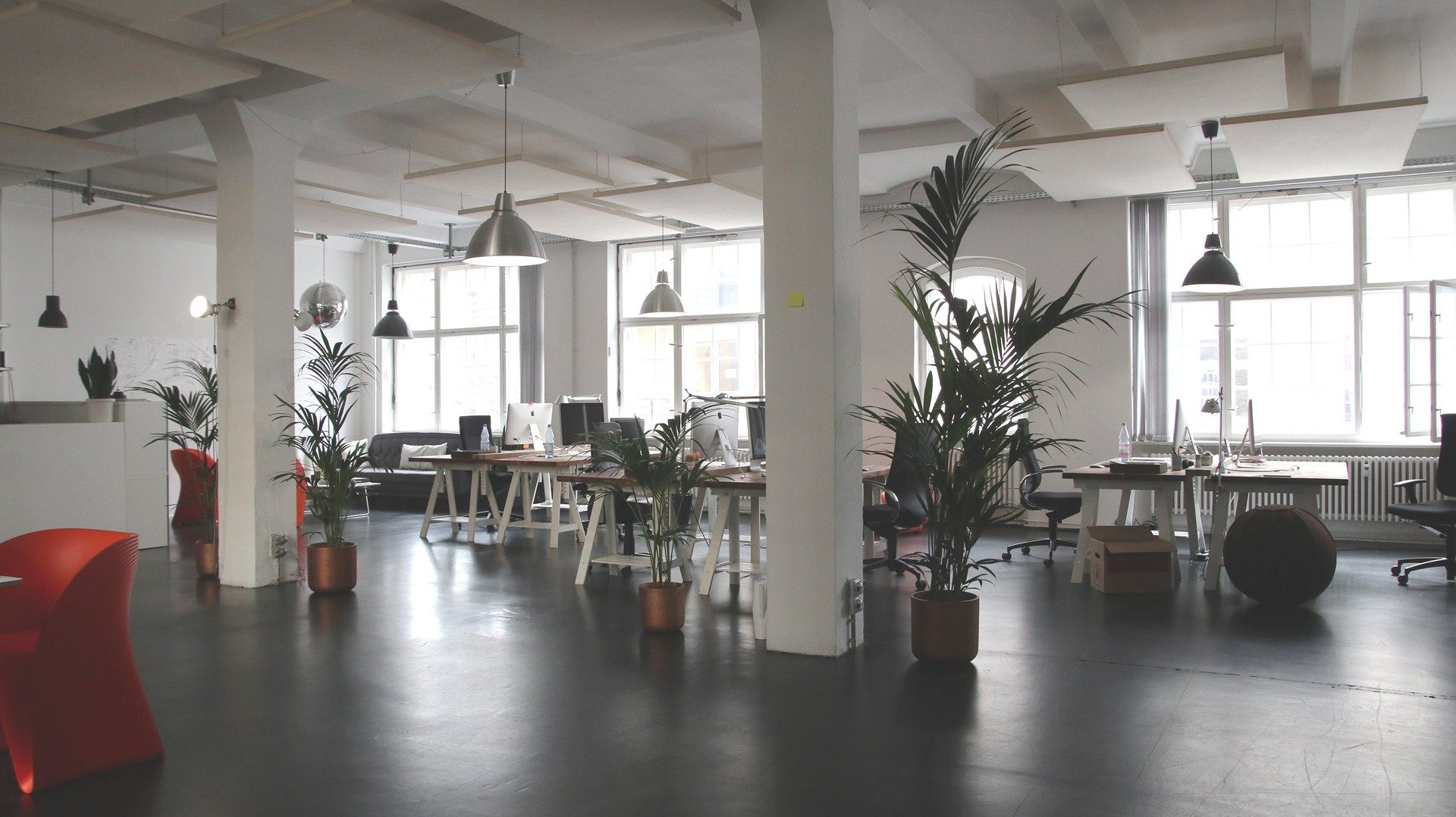 15 Office Cleaning Tips from Professional Janitors
Effective Office Cleaning Tips — 15 Best Practices
If your office cleaning service is doing an outstanding job, chances are they are following these best practices. Advances in techniques, products, and equipment are changing the way the most effective commercial janitorial services operate, and it's to your advantage. If you are in New York City, we at SanMar Building Services strive to provide the most effective office cleaning NYC has to offer by following best practices. #1 Managing Crew Time Effectively
Our number-one commercial cleaning tip is about the effective use of time. Highly efficient cleaners accomplish more in less time. It means you'll enjoy a pleasantly clean workspace and still stay within your budget. Newer team methods have replaced the earlier zone approach. Using zones, a single person performed all functions in an area. Now a team handles that function in a sweep through a larger space. It has been shown to improve both time efficiency and cleaning effectiveness. Clients love the improved results.
#2 Installing Sanitizers Around Your Premises
Anything you can do easily to augment the service provided by your janitorial contractor will cause a leap ahead. Install hand sanitizing dispensers throughout your premises. As your cleaners work to keep high-traffic areas and restrooms disinfected and sanitary, you can reduce the germs on people's hands. For the health and comfort of you and your colleagues, there is peace of mind in knowing your workplace is less contaminated. Bacteria and germs present on surfaces are spread on people's hands, sanitize them!
#3 Mopping Floors with Better Implements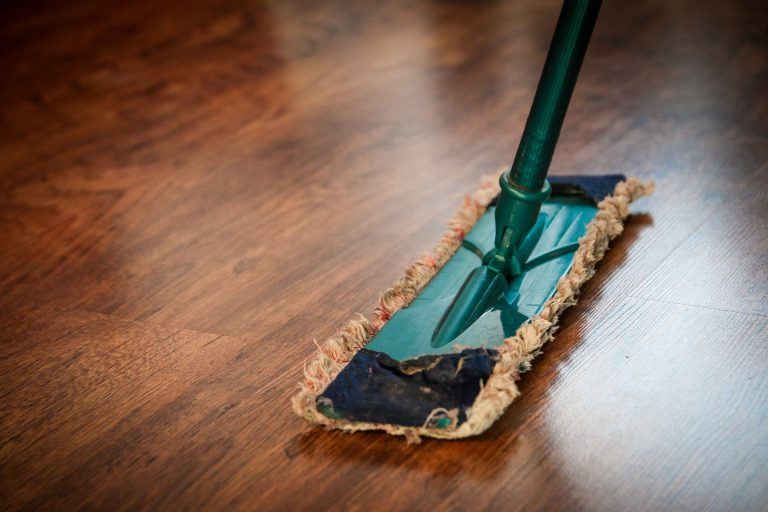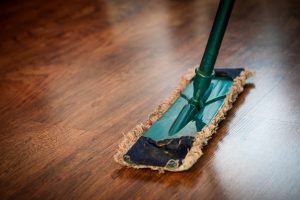 Flat mops, especially those with dirt-attracting microfiber heads, do a better job. Gone are the days when an old-fashioned string mop was the optimal solution. Flat mop heads maintain more even contact with hard floors and are considerably more useful. Check to make sure your cleaning contractor is using today's best mops on your floors. If not, request they make an upgrade, and you'll notice improved results immediately.
#4 Using Eco-Friendly Products
With the trend toward eco-cleaning for offices, keeping products environmentally responsible is the better way to go. Recent advances mean there is no sacrifice of effectiveness in eco-friendly cleaning products. They are easier on the earth and the people who use them without sacrificing results. If your company has corporate goals in favor of sustainability and environmental responsibility,  bring your janitorial service in line with them.
#5 Changing Up Routines, Especially for Restrooms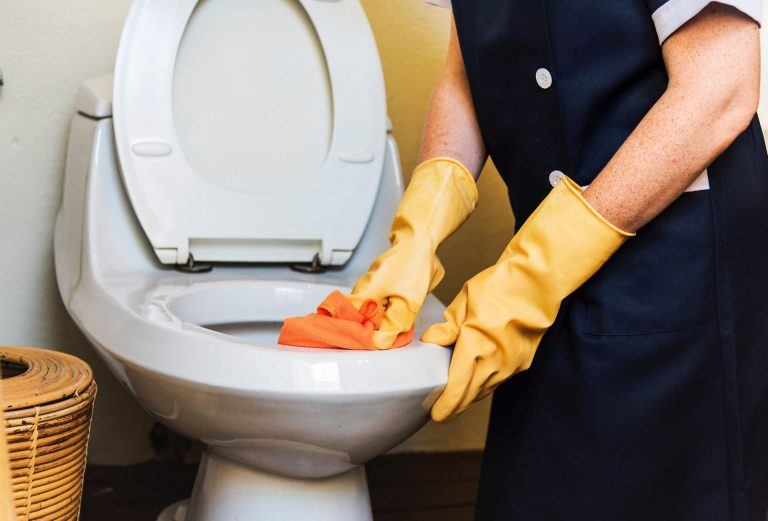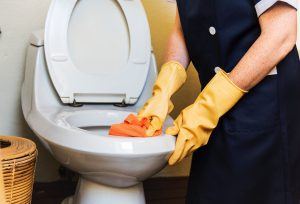 While it's important to follow daily checklists to achieve consistent results, taking a fresh look at routines increases effectiveness. For example, when it comes to office restroom cleaning, it's essential to keep up with advances. Every year new technologies, products, and procedures become available. Adding them to restroom service protocols ensures that disinfecting and sanitizing are second-to-none.
#6 Encouraging Clients to Keep Surfaces Clear
Maintaining a healthy interior with less dust requires wiping down surfaces frequently. One of the biggest challenges to effectiveness is piles of paper and other clutter left on desks and counters. Commercial cleaning contractors need clear surfaces to do the best job. Either reduce paper use or file it away at the end of every day. To the extent you can go paperless at work, it will benefit the environment and help your office cleaner.
#7  Remembering the Basics Every Day
Office maintenance is an ongoing process that requires daily attention. Every day, high-traffic areas need special attention, especially elevators and reception areas, if your workspace includes them. Restroom sanitizing needs to occur daily, along with emptying trash bins and wiping off fingerprints, scuffs, and dirt. Checklists and work plans are essential elements of providing consistent and reliable service.
#8 Giving Everything a Place in Your Workspace
Because there are items you need to have out and be working with every day, each one needs a storage spot. Your janitorial crew needs access to all surfaces and floors. Leaving things out after work slows them down and reduces effectiveness. It may take a few minutes for planning, but establishing a storage space for everything can make a considerable improvement.  Let your colleagues know and put things away always.
#9 Cleaning and Disinfecting the Electronics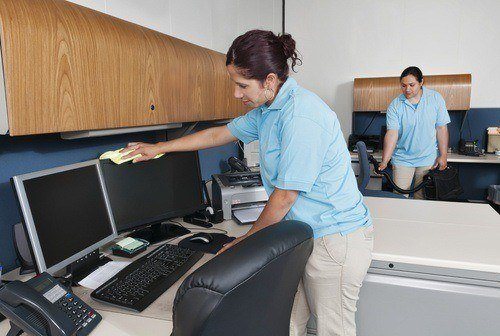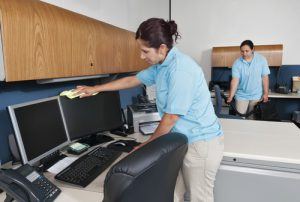 Multiple studies have shown the astounding number of germs and bacteria that can be present on computer keyboards — sometimes more than found on toilet seats. Make sure your office cleaners are disinfecting keyboards and other electronic equipment daily. The same goes for telephone handsets, especially if multiple people share them. Special disinfecting wipes are the answer, and you can use them as well.
#10 Sanitizing the Fridge with Safe Chemicals
At your workplace, chances are the lunchroom fridge is used by many people and not always cleaned out. Take it upon yourself to schedule periodic checks to discard anything left for too long or spoiled. Ask your janitors to clean the fridge interior with mild detergent and a small but appropriate amount of sanitizing agent. It needs to be carefully serviced because of the presence of food.
#11 Monitoring Walls and Above-the-Floor Cleaning
Floor care is an integral element on any well-rounded checklist. But it isn't the only thing affecting people's impressions about cleanliness. Other surfaces like walls also need to be wiped down routinely and kept free from fingerprints and scuffs. Highly effective commercial office cleaning covers all highly visible interior elements meaning countertops and dividers need attention as well.
#12 Changing Cleaning Implements Routinely
To reduce waste, it's important to reuse implements such as mop heads and dusting cloths. But they also need to be watched closely and replace when at the end of their useful life. Highly effective results depend on efficient work using equipment that is in excellent condition. Choose a contractor known for consistent quality and never cutting corners. Even well-made items wear out and need replacement periodically.
#13 Dusting from Top to Bottom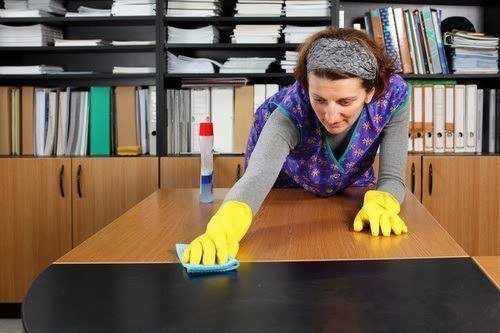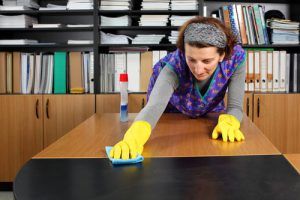 Dust lands everywhere in your workspace and is especially irritating to your colleagues who suffer from asthma and allergies. Even though dust can be airborne, gravity is still a factor, and best practices call for dusting from top to bottom. High-filtration vacuum equipment also plays a crucial role in interior dust eradication. Carpets and upholstered surfaces can hold dust, and they must be removed and trapped with effective filter bags.
#14 Following a Well-Planned Strategy Every Day
Great results don't happen by accident. Contractors like SanMar provide the best NYC office cleaning by creating a thorough work plan and checklist. Daily adherence to a well-planned strategy, maximizes effectiveness and heightens efficiency. Make sure your contractor is working up to the highest standards possible. It's the best way to get the results you need within the parameters of your budget.
#15 – Leaving a Clean, Fresh Smell After Cleaning is Complete
When anyone walks into a building, including your office, one of the first things they notice is how it smells. A major sign of a great cleaning contractor is attention to fresh-smelling air. Any products used should leave behind a pleasant scent that is never harsh or annoying. Dusting helps as well because a dust-free interior feels and smells fresher to nearly all people. You want people to smile when they walk in!
Read more about Tips for Hiring the Ideal Janitorial Cleaners.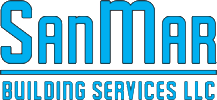 https://www.sanmarbuildingservices.com/wp-content/uploads/2019/07/architectural-design-architecture-ceiling-380768.jpg
1078
1920
admin
https://www.sanmarbuildingservices.com/wp-content/uploads/2016/06/sanmar-logo-300x159.png
admin
2019-10-28 12:49:47
2023-02-26 06:41:39
15 Office Cleaning Tips from Professional Janitors